Street sweeper death
A 30-year-old man has appeared in court charged with the murder of a popular street cleaner in Shepherd's Bush.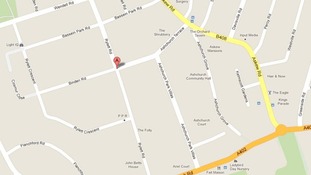 A 30-year-old man has appeared in court charged with the murder of a popular street cleaner.
Read the full story
Advertisement
Tributes have been paid to a hard-working street cleaner who was stabbed to death as he tried to stop a "scum of the earth" burglar.
Piotr Mikewicz, 40, was attacked yesterday afternoon in Rylett Road, Shepherds Bush, west London, and was taken to hospital by air ambulance but died.
Deputy leader of Hammersmith and Fulham Council Greg Smith said Mr Mikewicz had "courageously tried to intervene" when he saw a crime being committed.
I didn't really know Piotr because he usually comes round when we're at work, but many of our neighbours knew him and talked to him. He was a regular and a part of the neighbourhood.

We would like to try and get in touch with his next of kin to express our gratitude.

The most tragic and ridiculous thing is that all they took was one laptop. It's not valuable at all, it's an old Dell of mine. They also tried to take my wife's Mac but dropped it and it smashed. To kill a man for something like that is so sad, so pathetic.
– Richard Cassell, a lawyer who owns the house that was burgled, SPEAKING TO the Evening Standard
A street cleaner, who was stabbed while trying to stop a burglar making a getaway, has died from his injuries.
The man - aged 40 - was airlifted to hospital yesterday after the incident in Shepherds Bush. Police have arrested six people.
A street cleaner is tonight fighting for his life after being stabbed while confronting a suspected burglar.
Paramedics performed surgery at the scene of the attack in Shepherd's Bush before the man was air lifted to St Mary's Hospital in Paddington.
The attack happened yesterday in Rylett Road.
The suspect is described as white and 6ft 2in tall.
Back to top