Edgar Davids joins Barnet
The League Two side have signed former Dutch international Edgar Davids as their Joint Head Coach.
Barnet FC unveils star signing
It's possibly one of the most bizarre combinations in the history of football - Edgar Davids and Barnet.
Davids has played for Holland in World Cups and at some of Europe's best clubs - including Inter Milan and Barcelona.
Today, he's been unveiled as joint-manager of the north London club.
Barnet are at the bottom of League Two - the lowest league in top-flight football - without one win so far this season.
So, why has he joined them?
Chris Paxton went to find out.
Video: Barnet Chairman on his new signing
Tony Kelanthous, the Chairman of Barnet FC, explains how he signed Edgar Davids.
Advertisement
Video: Edgar Davids talks about his new club
Edgar Davids talks to London Tonight about his new position as a player-coach at Barnet FC.
Pictures: Edgar Davids settling in at Barnet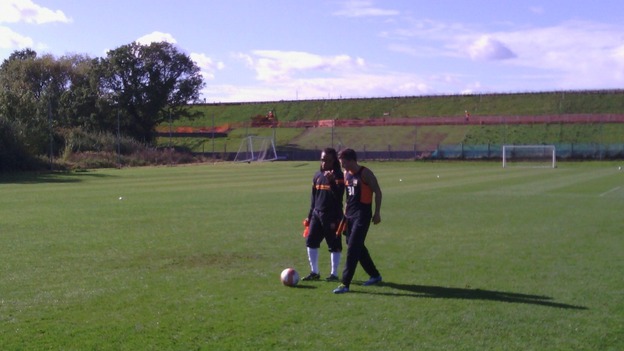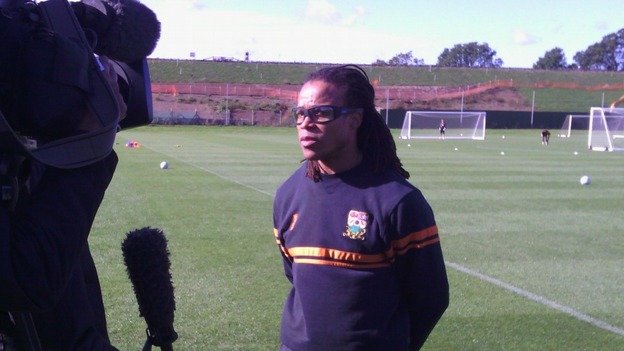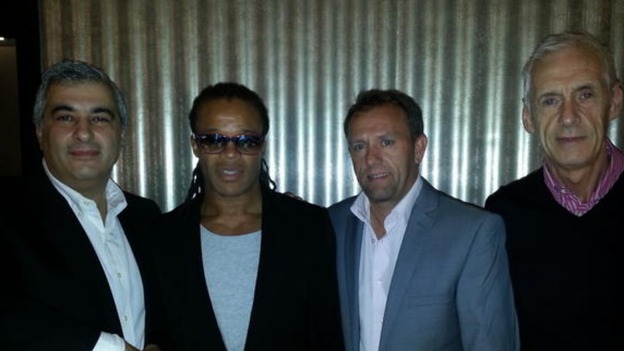 Barnet Press conference at 13:00
Barnet will hold a press conference at their training ground, The Hive, at 13:00 today to officially announce Davids' signing.
Robson 'delighted' to welcome Edgar to Barnet FC
Barnet said that Davids would become joint Head Coach with incumbent Mark Robson, forming an equal partnership.
In a statement on the club's website, Robson said he was looking forward to working with him:
"I am delighted to welcome Edgar to our club. His experience as a player throughout his illustrious career will be a massive benefit to all our players and I look forward to forming a strong partnership with him".
– Mark Robson, Head Coach Barnet FC

Robson was put in charge of Barnet back in June, taking over from Martin Allen. But the club has struggled under his leadership. They sit at the foot of the League Two table, with no wins and just three points from their 11 games this season.
Advertisement
Davids breaks Barnet news with Twitter pic
Edgar Davids has posted a picture on Twitter of him shaking hands with Barnet's Chairman Tony Kleanthous, and standing alongside the incumbent Head Coach, Mark Robson, and Director of Football, Paul Fairclough.
Barnet FC announces Edgar Davids signing on Twitter
Dutch legend, former Barcelona, Juventus, Ajax & AC Milan midfielder Edgar Davids joins Barnet & becomes joint Head Coach with Mark Robson
From
@BarnetFC
on Twitter: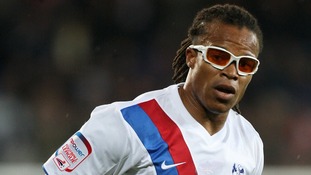 Former Dutch international Edgar Davids has joined Barnet as Joint Head Coach.
Read the full story
Barnet sign Dutch legend Edgar Davids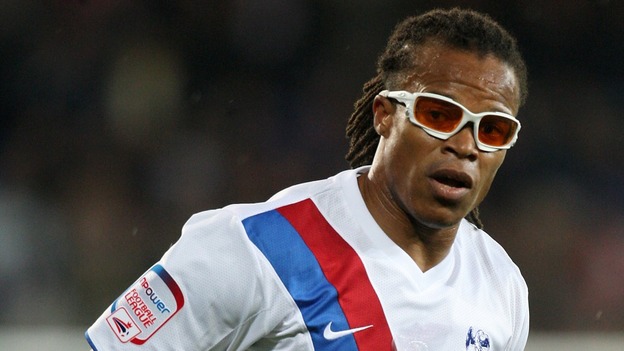 Barnet have taken on the former Dutch international Edgar Davids as Joint Head Coach. Davids, who has 74 international caps and has played for top clubs including Barcelona and AC Milan, is also hoping to play for the first team. He will begin training with the Barnet squad today.
Barnet's Director of Football Paul Fairclough said: "The capture of Davids is a statement of intent by our club to improve results and lay further foundations for the future. Edgar is a world renowned footballer and will be a great example to all our young players."
Back to top