Tug of war over statue
A tug of war continues as both Tower Hamlets and Bromley claim ownership of a Henry Moore statue. Tower Hamlets had decided to sell the statue, which campaigners have said should be kept on public view.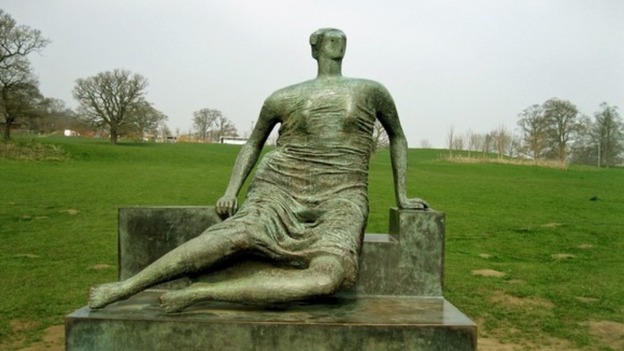 Tower Hamlets council are holding a fresh meeting today to decide whether to sell off a Henry Moore sculpture to reduce their debt. Officials will decide for sure later whether they're getting rid of the artwork.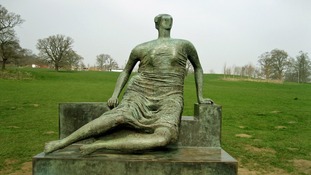 Tower Hamlets council has approved the sale of a Henry Moore sculpture worth millions of pounds.
Read the full story
Advertisement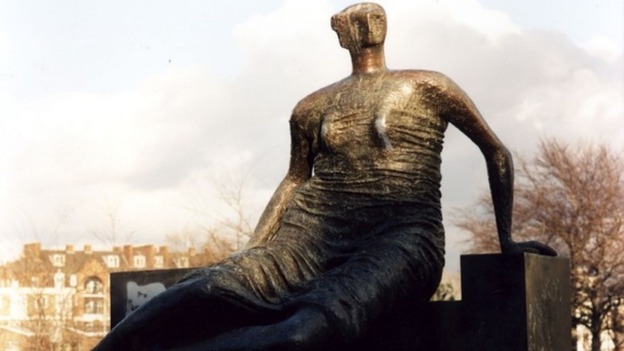 Film director Danny Boyle and the director of the Tate have joined calls for Tower Hamlets Council not to sell a Henry Moore sculpture.
"Draped Seated Woman", worth an estimated 20 million pounds, was sold by the artist to London County Council for just 6 thousand pounds in 1960, on the understanding it would be placed in East London.
It spent many years outside a tower block in Stepney but is now on display in Yorkshire.
Tower Hamlets Council wants to sell it to raise money, but campaigners, including the sculptor's daughter, have written to the mayor appealing for it to be saved and returned to the East End.
Henry Moore's Draped Seated Woman was bought in 1962 specifically for the residents of the Stifford Estate in Tower Hamlets.

When the estate was demolished in 1997 she was loaned temporarily to Yorkshire Sculpture Park whose visitors have enjoyed the benefit of this piece for over 15 years.

Very few of those visitors have come from Tower Hamlets.
Like other councils we are considering how best to use our assets to generate much-needed funds to invest in local heritage and priority projects that our community can benefit from and enjoy.

A decision will be made as to the future of the piece at the Cabinet meeting next week.
– Tower Hamlets Council spokesperson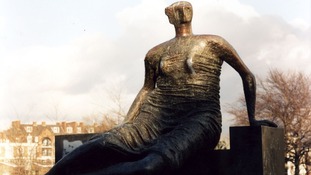 Henry Moore sculpture, Draped Seated Woman, created for public display, is now likely to end up in an auction room with a £20m price tag.
Read the full story
Campaigners are mounting a last ditch effort to stop a £20 million Henry Moore sculpture from being sold abroad. It's on display at the Yorkshire Sculpture Park but it's owned by Tower Hamlets Council in London.
For more on this story visit the ITV News Calendar website.
Advertisement
Load more updates
Back to top