Gym couple receive OBEs
A couple who sold their home to fund a gym which was later used as a training centre for the Olympics are honoured at Buckingham Palace.
Dedicated gym couple honoured with OBEs
Len and Yvonne Arnold picked up OBEs for their services to gymnastics after recognition earlier this year for running a gym which even trained an Olympian.
Rags Martel has more.
PICTURE: Arnolds with their OBEs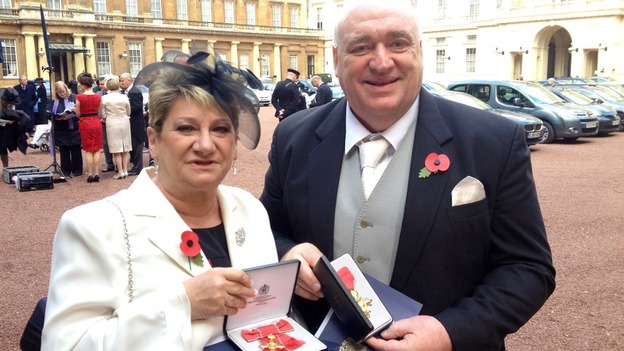 Advertisement
VIDEO: Gym couple honoured by Princess Anne
Married couple Yvonne and Leonard Arnold, dedicated gymnastics coaches who sold their own home to keep their Kent gymnastics club open, were both awarded an OBE for services to gymnastics. Princess Anne did the honours.
Mrs Arnold was a British and Olympic gymnast and captained the British Olympic gymnastic team at the 1972 Munich Olympics.
Olympic gym couple receive OBEs
Len and Yvonne Arnold, the couple who run a gym in Crayford which was used as an Olympic training venue have received OBEs at Buckingham Palace.
Former gymnast Yvonne Arnold and her husband Len have been honoured for their dedication to training athletes.
At one stage, they even sold their home to keep the gym open, and later created a new training facility which was used in the run-up to London 2012.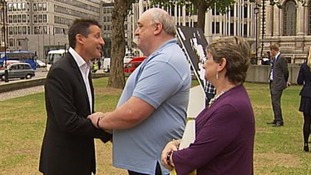 A couple who run a gym in Crayford are to receive OBE's. Len and Yvonne Arnold were nominated in the Queen's Birthday honors.
Read the full story
Back to top