London fares rise
London mayor Boris Johnson has announced an above-inflation increase in tube and bus fares in the capital. Fares will rise by an average of 4.2% in January. .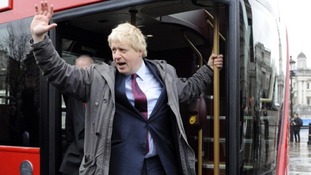 London Mayor Boris Johnson has announced that some London tube and bus fares will rise by above the rate of inflation.
Read the full story
London Mayor Boris Johnson: "It's absolutely vital that we do this for the long-term, health and efficiency of London."
Advertisement
Boris deserves a gold medal in cynicism. Not only does he try to bury bad news on the back of Obama's victory, he also jacks up fares at twice the rate of inflation.

He also manages to break two election pledges into the bargain, by hiking charges for bikes as well as inflation-busting fare increases. He is the Pinocchio of British politics.
– Manuel Cortes, leader of the TSSA rail union
Transport for London said the Mayor has ensured that concessionary travel for young people, veterans and older and disabled Londoners has been protected in 2013 so that those who need it most will continue to travel for free or at a discounted rate.
Cash fares rise by a minimum of 10p because TfL doesn't accept 5p coins.
Earlier this week, Boris Johnson rightly received plaudits for his support for a living wage in the capital. His position on public transport is in stark contrast.

By putting fares up above inflation, he is hitting hard-pressed families in the pocket simply for travelling to work.
– Richard Hebditch, campaigns director at Campaign for Better Transport
Advertisement
This increase shows that we are still paying off a heavy price for the expensive failure of the PPP (public private partnership) privatisation disaster.

It also means that the mayor has no excuse for cutting staff and closing ticket offices as he's lumping on above-inflation fare rises.

We believe there should be a policy of freezing fares to recognise the tough times people are facing, to increase the use of public transport and to help boost the economy.
– Bob Crow, general secretary of the RMT transport union
Before the end of the year I will spell out further investment on the transport network that will help us to provide faster, more frequent and reliable journeys for Londoners, which is crucial to the economic development and growth that is so vital to our great city.

This fares package is hugely important to our millions of passengers and I am very pleased to have secured nearly £100 million that will help to keep fares as low as possible, and protect the important concessions that we offer the most vulnerable Londoners.
– BORIS JOHNSON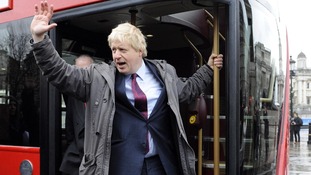 Tube travellers and London bus passengers will face above-inflation fare rises in the new year.
Read the full story
Off-peak PAYG tube and rail fares rise by 7.1% from £1.40 increases to £1.50.
Load more updates
Back to top