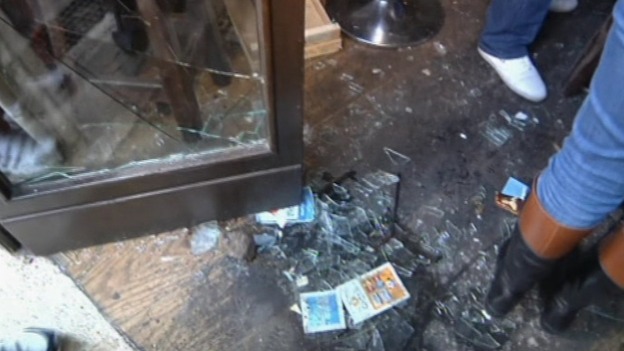 According to Marco Manzi, the owner of the Drunken Ship pub in Rome's Campo Dei Fiori piazza, there was some 30 Tottenham fans, mostly over 40, drinking very calmly in the pub when a group of young men with their heads covered burst in throwing cobblestones, waving clubs and metal rods.
The young men viciously attacked the Tottenham fans in a fight that the owner said lasted roughly 20 minutes.
The injured Tottenham fans are now in the hospital and police say they are holding several Italians.
The Drunken Ship pub has been completely destroyed.