Riot convictions overturned
Two men jailed for robbing a Malaysian man while pretending to help him during last year's riots have had their convictions quashed. John Kafunda and Reece Donovan's convictions were judged to be unsafe and have been overturned.
Two men, who spent 16 months in jail for robbing a Malaysian student during the London riots, have been cleared at the Court of Appeal. Reece Donovan and John Kafunda had their convictions quashed after the court ruled a witness should not have given evidence anonymously. Ronke Phillips reports.
"Victims and witnesses are at the heart of the Criminal Justice System and it is important that they have the support necessary to enable them to give their best evidence at court. Where it is necessary to protect the identification of a witness we can in certain circumstances apply to the court for witness anonymity.
Our application for witness anonymity for two witnesses in this trial was allowed by the Judge. Without anonymity being given these witnesses would not have given evidence. The Court of Appeal has quashed these convictions as a result of allowing this application. We are not seeking a retrial as the evidence now available without the ability to call these witnesses is not sufficient to provide a realistic prospect of conviction."
– Criminal Prosecution Service spokesperson
Advertisement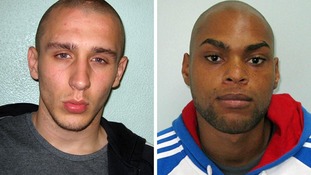 Two men jailed for the robbery of a Malaysian student during last year's riots have had their convictions overturned.
Read the full story
Back to top