Giant duck on the Thames
Tower Bridge was forced to open for a giant 50 foot rubber duck floating down the Thames today.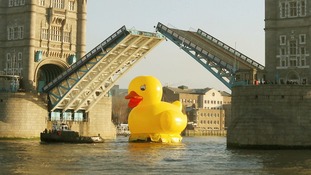 Londoners have been left confused as to why a 50 foot rubber duck is floating down the Thames.
Read the full story
Advertisement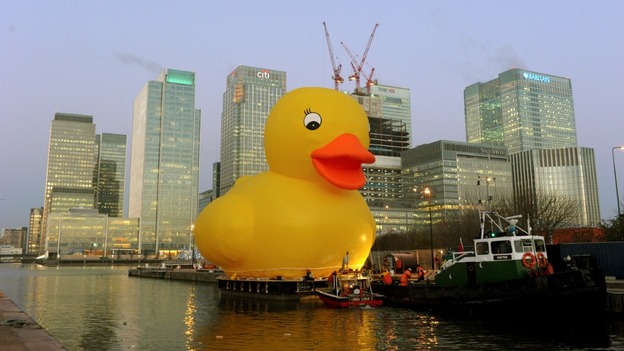 A giant 50ft rubber duck is being prepared for a sail down the River Thames to celebrate the launch of a Facebook FUNdation, a bursary granting funds and rewards for daft ideas to encourage the British to have more fun.
Back to top