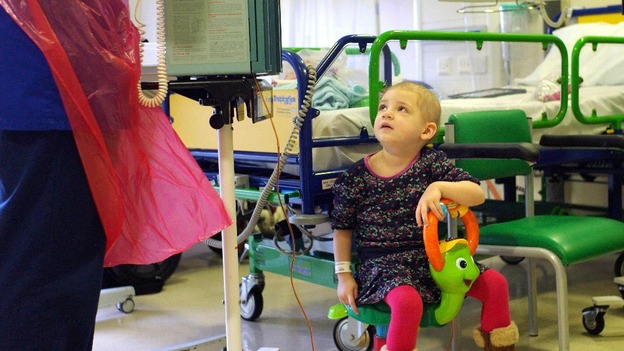 The family of a two-year-old leukaemia patient has raised more than £20,000 for Great Ormond Street Hospital (GOSH).
Yasmin Parsons, from Woodford Green in Essex, is being treated at the hospital after being diagnosed with acute lymphoblastic lymphoma in August.
Her parents, photographer Andrew Parsons and writer Karen Attwood, created a blog - www.ourlifewithleukaemia.blogspot.co.uk - which tells the story of Yasmin's treatment and aims to raise awareness of childhood cancer while raising money for GOSH.