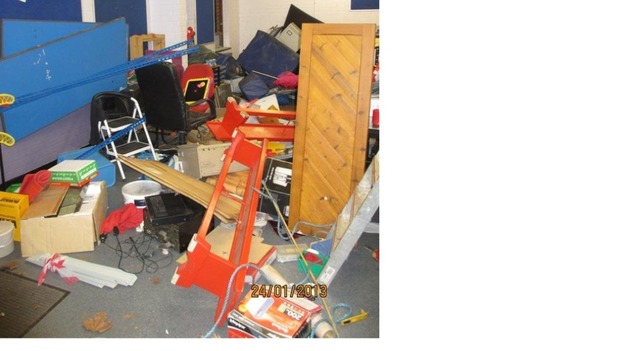 Wandsworth Council has sent these photos of the mess left by squatters at the Battersea Park Adventure Playground.
The protest group was occupying the playground to try to stop workmen moving in to knock it down, which they began to do today.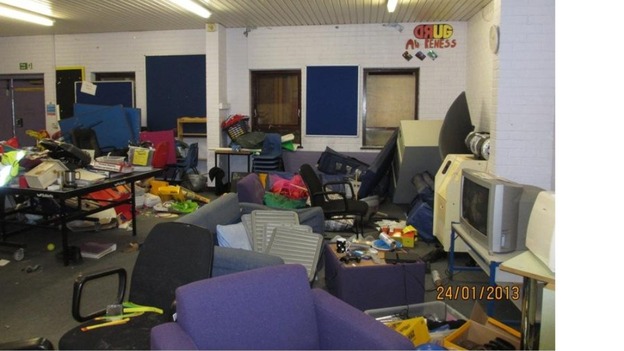 In a statement, the council said
"The squatters have vandalised furniture and ransacked the single storey play building within the playground site. A sofa has been spray painted with obscene anti-police messages, while filing cabinets have been emptied and furniture and other fixtures left damaged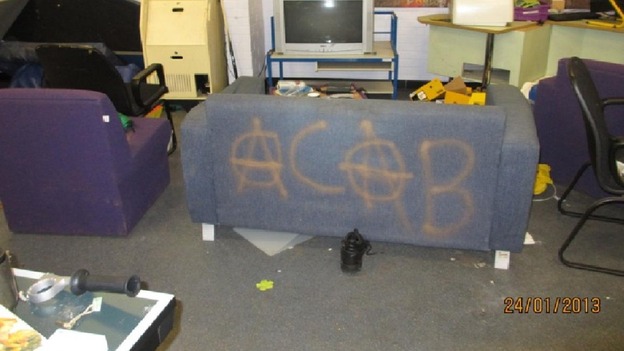 Mess and dirt has been spread over floors. The clean-up operation is an extra burden for local taxpayers who have already been landed with a £30,000 bill as a result of the squatters' unlawful occupation of the playground."