Hazard charged over ball boy
Eden Hazard has been charged by the FA following an incident during his side's League Cup semi-final at Swansea City on 23 January 2013. Hazard was sent off for kicking a ball boy whilst trying to retrieve the ball.
Calendar
Leeds United manager Neil Warnock responds to a story in the Sun, in which former Sheffield United defender Matt Lowton says Warnock taught him to use "a little gamesmanship" when he was a ballboy at Bramall Lane.
National
Ahead of the Football Association's decision to charge midfielder Edin Hazard, Chelsea's Football Club interim manager spoke about how the player reacted in training.
When pressed on the ball boy incident, Rafa Benitez said: "For us we lost a player the other day and we couldn't score. We had ten players with one injured on the pitch."
Benitez refused to be drawn further on what happened, but a club spokesman said: "The club on the evening recognised the seriousness of the incident, the player recognised that he was wrong to react in that way. The appropriate apologies were made. The club made every effort to make those happen.
"Edin recognised it quickly and those apologies were made and they were accepted. He made those apologies privately in the dressing room. He made a public apology and Rafa dealt with it in the press conference."
Rafa Benitez went on to answer questions on how Hazard has been responding in training and whether the incident had affected the player mentally.
Advertisement
Wales
South Wales Police says it's no longer involved in the incident on Wednesday night where Chelsea midfielder Eden Hazard appeared to kick a ball boy at Swansea City. The ball boy, 17-year-old Charlie Morgan, has said he spoke to Hazard afterwards and was not pressing charges.
Officers have confirmed that he did not want to make a formal complaint. They say they have received a number of calls from members of the public after the incident at the Liberty Stadium.
National
South Wales Police have confirmed that they will take no further action into the ball boy incident involving Chelsea's Eden Hazard.
They had previously said that they were 'following up' calls over the incident.
South Wales Police received a number of calls from members of the public following an incident involving a ball boy at the Capital One Cup semi-final between Swansea City and Chelsea at The Liberty Stadium in Swansea on Wednesday 23rd January.

From the outset our primary concern was for the victim who was spoken to by a police officer in the presence of his father and he does not wish to make any formal complaint.

We can confirm there is no longer any police involvement in this matter.
– South Wales Police statement
Wales
National
South Wales Police is aware of the incident involving a ball boy at the Liberty Stadium in Swansea tonight.

We are making arrangements for him to be interviewed.

South Wales Police takes such matters very seriously.
– south wales police Chief superintendent josh jones
Advertisement
National
Chelsea's interim manager Rafa Benitez has commented on Edin Hazard's red card for appearing to kick a Swansea ball boy:
The ballboy has been in the dressing room talking with Hazard.

They apologised to each other, they know they were wrong and that's it.

He was wasting time, Hazard was frustrated and wanted to get the ball back quickly.

They both made a mistake and we cannot say too much. Both were wrong and we cannot change things.

As a football club we know there was a mistake.

We will talk to the player. We will deal with this internally.
He was frustrated and wanted to get the ball back.

We will analyse and we will have to wait to see what happens.

We know he has made a mistake and we are paying for that because we were playing with 10 players and we needed to score goals.
– Chelsea manager Rafa Benitez
National
The boy put his whole body onto the ball and I was just trying to kick the ball and I think I kicked the ball and not the boy.

I apologise.

The ball boy came in the changing room and we had a quick chat and I apologised and the boy apologised as well, and it is over.

Sorry.
– Eden Hazard talking to Chelsea TV
National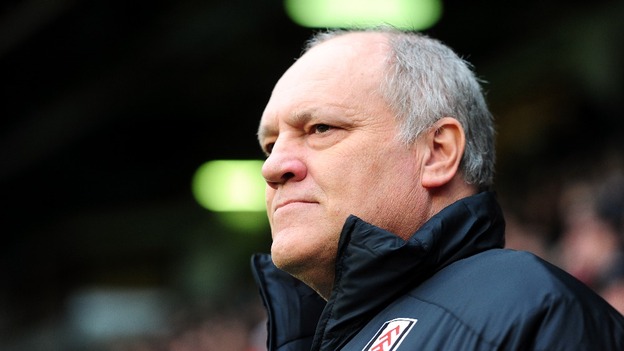 Fulham football manager Martin Jol accused a Swansea City ball boy apparently 'kicked' by Chelsea's Eden Hazard of "playing rugby" by holding on to the ball too long.
The Dutchman said: "I felt for Hazard, but you can't kick people. He (the ball boy) was playing rugby with him, so I can understand he wanted to get the ball."
The Cottagers boss added that the ball boy, understood to be 17-year-old Charlie Morgan, was "probably overage".
Jol said: "Our ball boys are between 10 and 12 years of age. I saw he was probably over-age, probably 21. A big boy, you know?"
National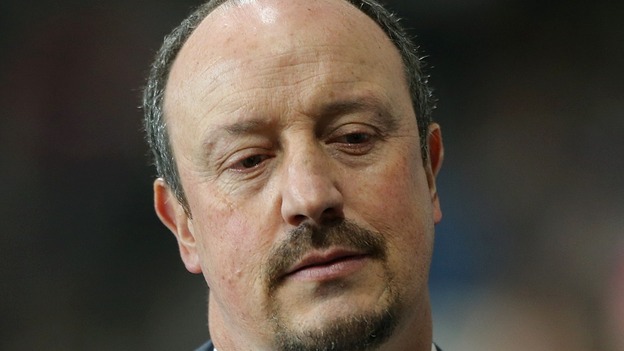 Chelsea manager Rafa Benitez has refused to comment on the incident involving Eden Hazard and the Swansea ball boy.
Load more updates
Back to top