Boris airport "not feasible"
A Thames Estuary airport would not be commercially viable and would require a substantial public subsidy, according to a report prepared for the House of Commons Transport Select Committee
Boris sticks to airport plan
Boris Johnson has been responding to criticism that an airport in the Thames Estuary won't be 'commercially viable'. A study for the commons Transport Committee estimated that the project would need a massive public subsidy. But the Mayor isn't budging on his island idea. Sarah Saunders reports
Boris reacts to claims that his Estuary Airport is "not feasible"
Advertisement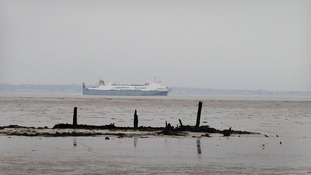 A new report says a Thames Estuary airport would not be commercially viable and would require a sizeable public subsidy
Read the full story
Back to top