Holocaust Memorial Day
To mark the liberation of the Auschwitz-Birkenau concentration camp, Ben Helfgott, a survivor and president of the Holocaust Memorial Day Trust, will light a candle at the Millennium Bridge in central London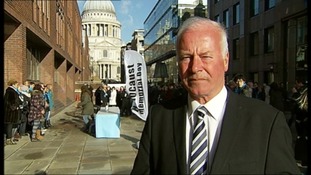 I am often asked the question: "who is the most interesting person you have met?"
Read the full story
Holocaust survivors were among those at a service in central London this morning marking Holocaust Memorial Day. Survivor Ben Helfgott, who moved to London after the war, was at today's memorial and he shared his inspirational story with Phil Bayles.
Advertisement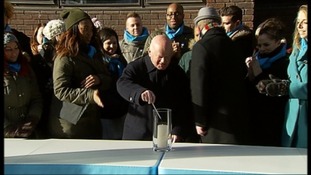 President of the Holocaust Memorial Day Trust and survivor Ben Helfgott today lit a candle in memory of the Holocaust's victims.
Read the full story
Holocaust survivor Ben Helfgott lights the memorial candle to mark the anniversary of the liberation of the Nazi Auschwitz-Birkenau concentration camp
Back to top