Sign-death man named
The man crushed to death by a falling shop sign in Camden has been named as 27-year-old Jacob Marx.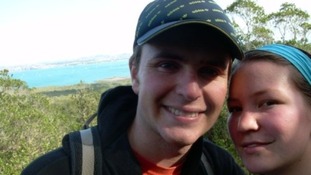 The brother of a young lawyer who was killed by a falling shop sign has described him as "a wonderful person, a special part of our family"
Read the full story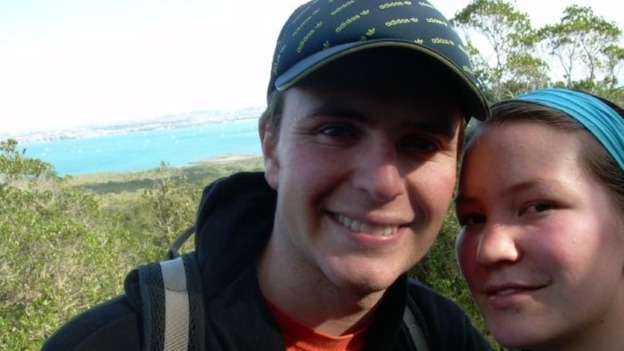 There are reports that the man who was crushed to death when a shop sign fell on him was a lawyer from New Zealand, who was visiting London with his girlfriend. He's been named as Jacob Marx, who was 27.
He was pinned to the pavement when the 30-foot long, metal sign toppled off the William Hill bookmakers in Camden on Monday night. Passers-by lifted it off him, but he later died in hospital from a heart attack.
Investigations into why the sign fell are under way.
Advertisement
Investigation into shop sign death
An investigation has started after a man was killed by a sign which fell from a betting shop.
He was walking past the William Hill bookmakers in Camden yesterday, when the sign fell from above the shop and pinned him to the pavement.
Liz Wickham has this report.
A man has died after being hit by a sign that fell from a betting shop in North London last night.
Liz wickham reports.
National
Health and safety investigators examining shop sign
Health and safety investigators entered a flat above the shop to take photographs of the sign, which was made of metal and measured approximately 30ft.
A bunch of flowers had been left at the scene by a member of the public.
National
William Hill shop before and after sign collapse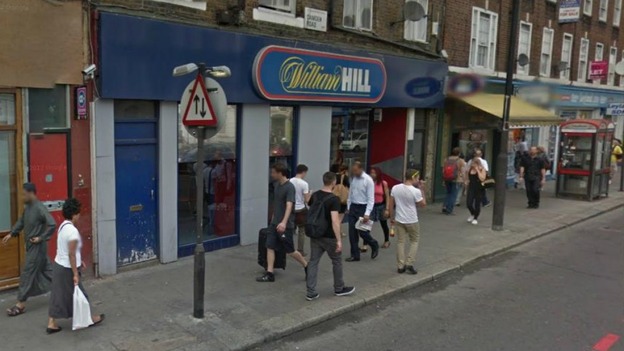 The Camden New Journal has released this image of the William Hill shop in Camden, North London soon after sign collapsed, reportedly killing a man.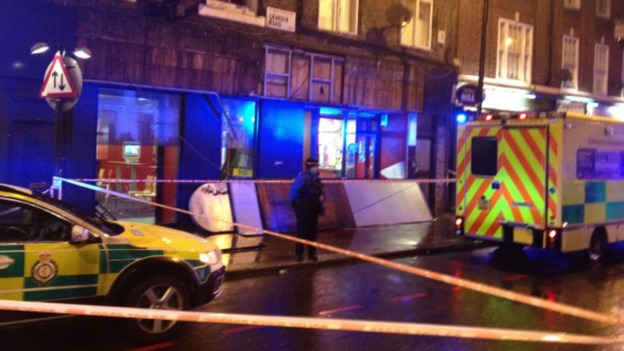 Advertisement
National
'It could have been me' witness fears after man crushed by shop sign
Ken Osbourne, who works at the nearby Woody Grill restaurant "Hundreds of people walk past here every day. It could've been me or any one of them. The shop has been there for about 10 years."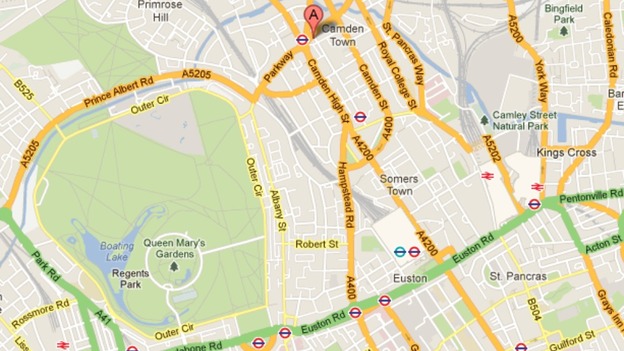 Ioana Nita, was working at a nearby restaurant and said; "I don't know how that can happen. The sign is huge. Everyone said he was just walking past the shop.
"I cross that way five times a day. That could have been me."
National
Witnesses describe 'shocking' scene after fallen sign crushed man
The sign, which had covered the length of the shop front, fell on to the pavement on a main road in Camden, north London.
Police erected a forensic tent on the pavement to cover the place where the man was killed, and cordoned off the surrounding area.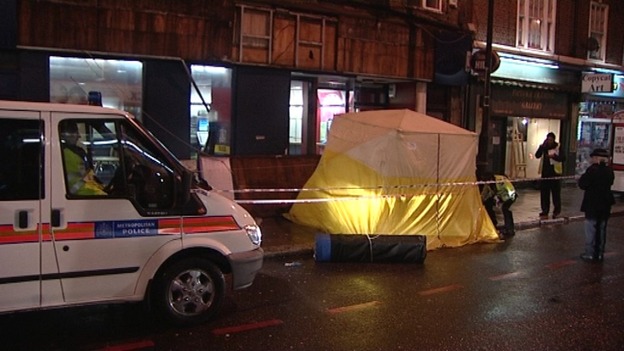 Ioana Nita, 21, was working at a nearby restaurant when the accident happened.
"I'm shocked. We heard a very loud noise. Me and a colleague went outside and saw the guy lying on the floor," she said.
"Five guys picked up the sign and it was put on the side. His hands were covered in blood and he wasn't moving.
"Lots of people were in a circle around him, then the ambulance arrived and they were trying to get him back to life, pressing on his heart."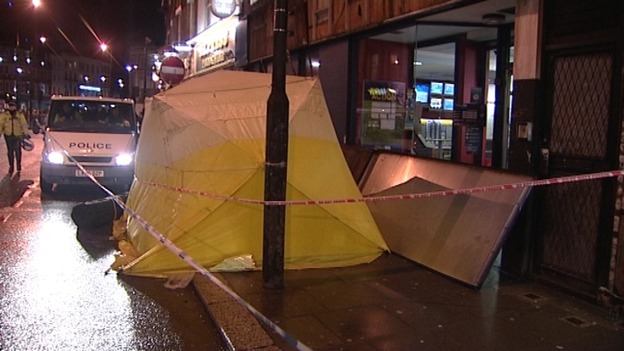 Ken Osbourne, 28, who works at the nearby Woody Grill restaurant, said: "I saw the guy lying down in the road, covered in blood.
"The main impact was clearly on his head. I saw them trying to resuscitate him in the back of the ambulance."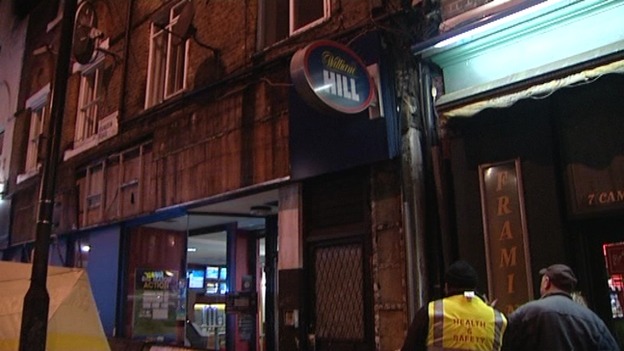 National
Shopkeeper: Ambulance arrived 'really quickly'
A shopkeeper who works opposite the William Hill shop where the sign collapsed told the Camden New Journal:
The ambulance came really quickly. It looked like the William Hill sign had hit him. A woman at the scene was crying. He wasn't moving.
– Fazle Elahi, shopkeeper
Camden Council comment on sign death
Camden Council cabinet member for community safety, Councillor Abdul Hai, said:
"This is [a] tragic incident and our thoughts are with the victim's family at this sad time. Our health and safety and building control teams attended the scene immediately to take the necessary action to make sure there was no further danger to the public from the building."
Load more updates
Back to top