Lewisham A&E downgraded
An A&E department and maternity services at a major hospital will be downgraded, Health Secretary Jeremy Hunt told MPs
What impact are the changes to Lewisham Hospital going to have on patients who use it for emergency care?
Other hospitals in the area will have to pick up the burden, but that is proving unpopular.
Ria Chatterjee reports.
A downgraded Accident and Emergency Department - but the end of the maternity unit.
After months of waiting, the people of South East London heard today whether they had won their very public battle to keep Lewisham Hospital just as it is.
The Health Secretary Jeremy Hunt decided that A and E should stay - but be smaller.
The maternity unit has been axed.
Advertisement
Our reporter Paul Brand has spent the day with protesters.
Dave Prentis, leader of Unison, said downgrading the services will have long-term consequences for the capital.
The union accused the Government of failing to listen to the concerns and arguments of clinicians, patients, hospital staff, unions and the local community.
The campaign to protect Lewisham's A&E and maternity services has shown that people are willing to stand up and fight to keep their NHS safe and local.

The long-term impact of the downgrade - and whether today's announcement is just a repackaging of the original plans - remains to be seen.

We know that a major reorganisation of emergency services is planned, which makes today's decision even more premature.
Lewisham is not the first and won't be the last hospital to come under attack by this Government. Its disastrous NHS reorganisation and squeezes on funding are causing cuts and closures across the country."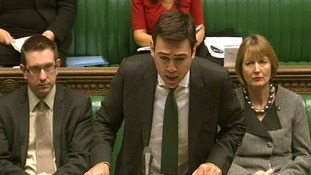 The Government was accused of "breaking up" the NHS after announcing a downgrading of Lewisham A&E and maternity services
Read the full story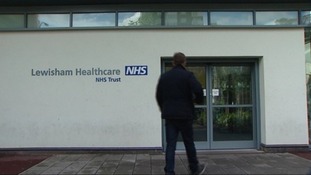 An A&E department and maternity services at a major hospital will be downgraded, Health Secretary Jeremy Hunt told MPs.
Read the full story
Advertisement
Our reporter Paul Brand has been watching Jeremy Hunt's announcement on the future of Lewisham hospital with the campaigners who protested against the plans.
Campaigners laugh here as Hunt claims there was extensive public engagement over plans #Lewisham
'I am staggered how arrogant and stupid this government can be' - Vicky Penner, save Lewisham campaigner
Campaigners claim the government has 'committed suicide' and they will fight this all the way. They're not fooled by a 'confusing fudge'
Burnham: There will be no cheers for this statement in Lewisham. @itvlondon
Burnhm judgement: Utter confusion... half-baked....queues of ambulances.... @itvlondon
Burnham: Proposals will lead to a reduction of quality and provision in Lewisham. @itvlondon
Load more updates
Back to top