Pimlico stabbing investigation
A third man has been charged with the murder of teenager Hani Abou El Kheir in Pimlico last month.
Pimlico priest warns of worsening violence
A priest has told ITV News London that violence in his parish has become "worse and more intense".
Canon Pat Browne made the comments after a local teenager was stabbed to death, just yards away from his church in Pimlico. He's calling for any mothers who are protecting their sons who may be involved in the murder to speak up. Here's Paul Brand
Pimlico priest calls for family and friends of attackers to come forward
Canon Pat Browne of the Holy Apostles Catholic Church in Pimlico has urged people who know the killers of 16 year-old Hani Abou El Kheir to talk to the police. Canon Browne said it was worrying that incidents of crime in the area were getting more violent.
Advertisement
Calls for help to solve Pimlico murder
The police have issued a CCTV image of a cab which picked up three people suspected of involvement in the murder of 16 year-old Hani Abou El Kheir in Pimlico last week.
Meanwhile, the local priest Canon Pat Browne has urged acquaintances of the killers to report what they know to the police. Paul Brand reports.
Pimlico murder taxi appeal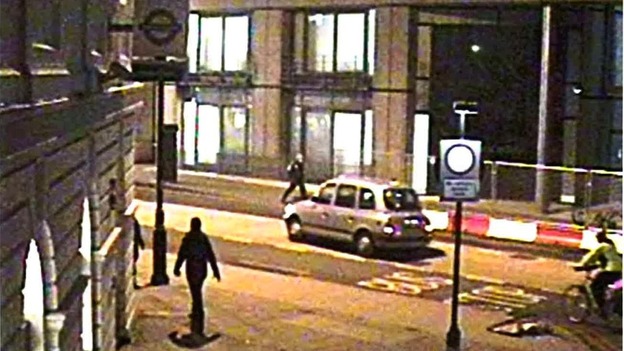 Police investigating the murder of a teenager in central London are trying to trace a taxi that picked up three of the suspects.
They got into the silver cab somewhere near Hudson Place in Pimlico, last Sunday around 7pm - shortly after Hani Abou El Kheir was stabbed to death.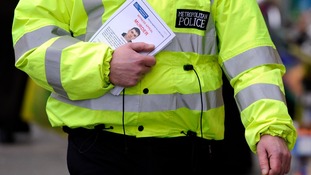 Policeman are to distribute witness appeal leaflets of teenager Hani Abou El Kheir 16, on Lupus street in Pimlico, central London,
Read the full story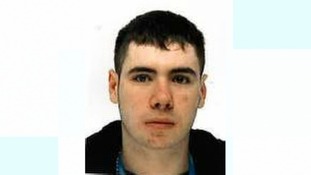 A week on from the murder of teenager Hani Abou El Kheir, police are urging people to come forward with information.
Read the full story
Advertisement
Leaflets will be handed out to residents over the next few days, including an appeal from Hani's mother, Pauline Hickey, with whom he had an "unconditional and unbreakable bond", and ones from other members of his family and his girlfriend.
The tragic events of last Sunday have left Hani's mother and wider family completely devastated.

I am directly appealing to the parents and carers of those believed to be involved - if you have the slightest indication that your child may have been involved in this incident I encourage you to get them to hand themselves into the police.
– Det Chief Insp Neil Attewell of the Met's Homicide and Serious Crime Command
Man arrested over Pimlico murder
A 20-year-old man has been arrested on suspicion of the murder of a teenager believed to have been attacked by a gang wielding swords and knives.
Hani Abou El Kheir, 16, died from multiple stab wounds after he was set upon on the edge of Pimlico, one of London's most affluent neighbourhoods, on Sunday evening in a suspected drugs-related attack.
The suspect was arrested in north London during an early morning raid, Scotland Yard said.Police believe at least 10 people were involved in the incident.
Load more updates
Back to top