Southwest trains delays
There are delays on Southwest trains this morning due to an earlier signalling problem at Clapham Junction.
@jpstephens007 I could offer a twitter cuddle if it helps? *runs towards jpstephens with open arms*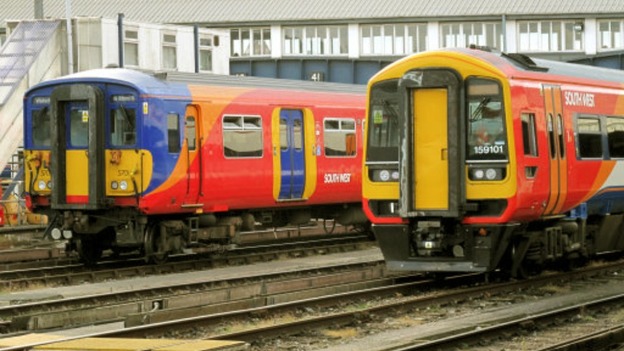 South West trains advises customers to contact them for complaints and to request refunds.
Advertisement
A signalling problem at Clapham Junction is the cause of the delays for commuters this morning. Travellers should expect delays of up to 30 minutes to and from London Waterloo. Delays expected until around midday. Visit National Rail for more info on how services are running.
For the latest live train information - visit South West Trains website.
#southwesttrains just cancelled my train. Apparently they're "very sorry" for the inconvenience"
Standing on the platform at Wimbledon watching trains get canceled. Then they say its coming. This is getting silly. #southwest #trainwoe
Thank you southwest trains! I am an hour late 4 work!!! When will you ever fix your problems!!! #southwesttrains
Trains running with severe delays of up to an hour and cancellations on all routes from Waterloo.
Advertisement
Back to top