Appeal for mixed-race donors
Sonia Akow from Earl's Court is dying from leukaemia - the very same disease that killed her mother. But because of her rich ethnic heritage, her chances of finding a life-saving bone marrow donor are only one in 100,000.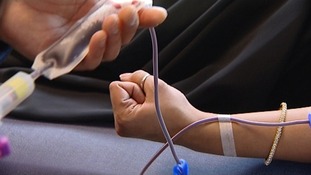 What is bone marrow? Why do some patients need transplants? And why are some people so unlikely to find a donor?
Read the full story
Beverley De-Gale OBE, the co-founder of the bone marrow and blood donation charity ACLT, says:
"Sonia is under no illusions having experienced heartbreak, seeing her mother increasingly debilitated from leukaemia.....

"....A bone marrow transplant represents the greatest chance now for her and her family not having to suffer the consequence of her mother a little over a year ago.

"If you share any of Sonia's racial hertiage, I urge you to contact the ACLT to register as a bone marrow donor or to attend our forthcoming bone marrow recruitment drives being held in Shepherds Bush and Notting Hill on February 26th and March 2nd respectively, in Sonia's name.
"Sonia needs an unrelated bone marrow donor NOW and the black, Indian, Chinese and mixed race communities hold the key to help Sonia beat the disease and most importantly to save her life.

"It's Sonia today, but tomorrow Sonia could be someone you know and love dearly and so please take the time to think seriously about completing a short application and giving a small saliva or blood sample to see if you could save Sonia's life."
Advertisement
For a bone marrow donation to be successful, it must come from someone with the same ethnic origin as the patient.
But Sonia's ethnicity is a combination of White (UK), Chinese, Black (Caribbean) and Indian - so her chances of finding a donor are dramatically lower than they might be otherwise.
She's now appealing directly to members of Britain's BME (Black Minority Ethnic) community for help - urging them to sign up to the Bone Marrow Registry.
Working with the ACLT, a charity dedicated to promoting bone marrow and blood donation, she is holding the following registration drives across London:
Tuesday 26th February, 2-8pm
Shepherds Bar, Shepherds Building, Charecroft Way, London, W14 0DA
Saturday 2nd March, 11-5pm
The Tabernacle, 35 Powis Square, Ladbroke Grove, London, W11 2AY
In particular, she is appealing for people of her own rich heritage - White (UK), Chinese, Black (Caribbean) and Indian - aged 16 – 49, to come forward.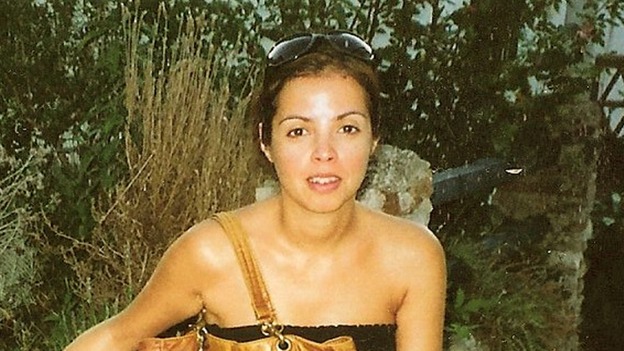 Losing your mother to leukaemia is devastating enough, but imagine the impact of being diagnosed with the same condition, just one year after her death.
That's the situation facing 42-year-old music publicist Sonia Akow from Earl's Court.
She was diagnosed with the disease in November and now urgently needs a bone marrow transplant to save her life.
But because of her mixed heritage, her situation is even more desperate: her chance of finding a suitable donor is only 1 in 100,000.
If she were white British, it would be 1 in 4.
A London DJ, diagnosed with the same disease that killed her mother, is appealing for a stem cell donor to help save her life.
Sonia Akow has a treatable form of leukaemia, but her mixed ethnicity means her odds of finding a donor are just one in one hundred thousand.
Back to top