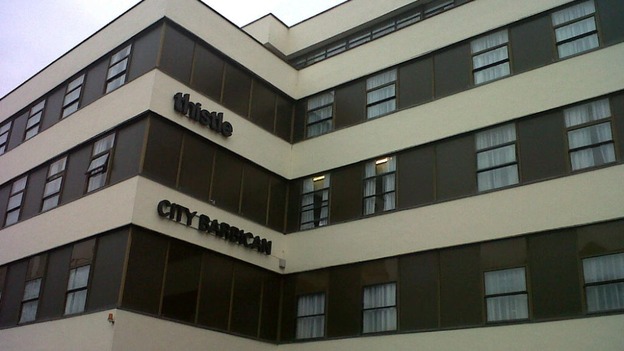 Nick Hurley and Gavin Maclean claim they were treated ina homophobic way at the City Barbican Thistle Hotel at the weekend.
Today Chris King, head of media for the Thistle Hotel Group, said there were simply no double rooms available because of an online booking computer error.
He said,
"The men's online booking had dropped off the system. It is rare but sometimes online bookings don't register with our central system and that's what happened in this case. They arrived at 11.30 at night and there were no double rooms available. They were given a family room which is an upgrade."
"We have apologised to them on twitter in an email and on the phone. We also offered them a weekend away at one of our many hotels around the country but they declined."