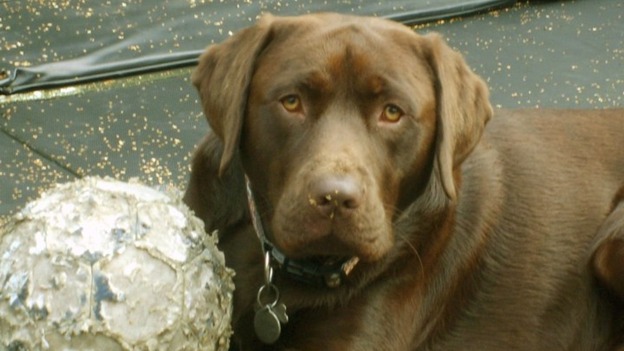 An excited labrador who loved visiting to the beach ended up taking home a little more than he bargained for.
Owner Kim Woollard said three year old Barney was clearly uncomfortable when he got home from Sheerness beach and began vomiting stones.
Kim took Barney for an x-ray and was shocked when she saw the extent of the dog's stone collection.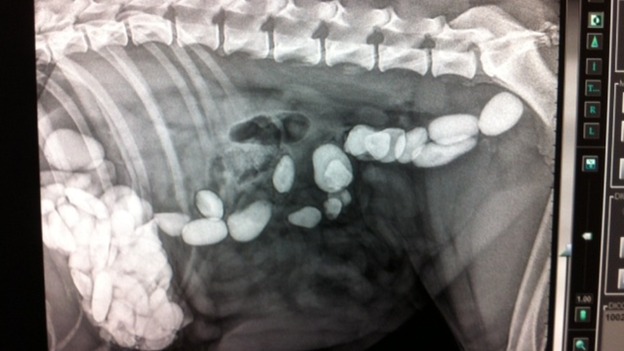 Roger Bralow from Stone Lion Veterinary Hospital in Wimbledon said "While its normal for dogs on the beach to scavenge and, in so doing, swallow a few pebbles, the sheer volume he consumed is unusual and had the potential to cause him serious internal injuries."
After an operation to remove the rest of the stones, Barney is now making a good recovery.