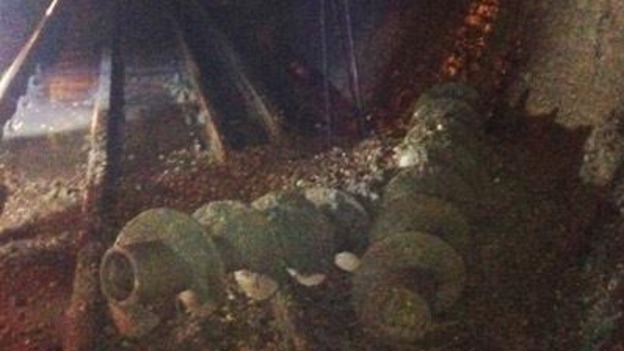 Rail passengers are still facing disruption after two construction drills came through a tunnel wall on a major commuter route.
A train driver saw muddy water pouring on to the roof of his train north of Old Street station yesterday morning (Friday 8 March).
He reported the incident and all rail services were stopped before two large piling drills came through the skin of the tunnel.
Trains will not run between Finsbury Park and Moorgate for the rest of the weekend. Normal service is expected to resume on Monday 11 March.