Abu Qatada appeal
Home Secretary Theresa May's appeal against the decision to allow radical preacher Abu Qatada to stay in the UK is due to be heard on Monday.
National
Responding to inquiries about Abu Qatada's arrest, a Home Office spokesperson said:
The UK Border Agency arrested a 52-year-old man from north London for alleged breaches of his bail conditions imposed by the Special Immigration Appeals Commission (SIAC).
National
Terror police began the raid on Abu Qatada's London home at 6.30am on Thursday, Scotland Yard said, before the radical preacher was arrested.
Another residential home and a business were also searched on Thursday, while a search on a third property is ongoing, the spokesman said.
The searches were carried out in connection with ongoing inquiries by the Counter Terrorism Command, he added.
No arrests have been made in connection with the police investigation.
Advertisement
National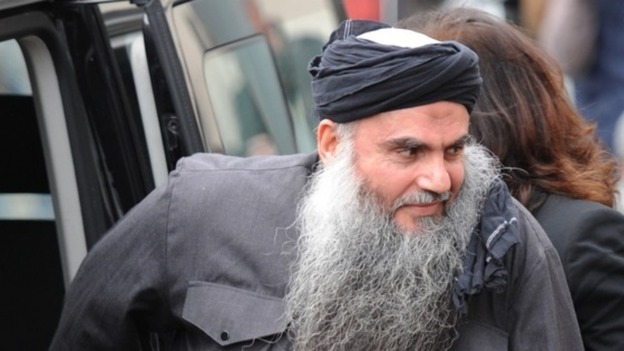 Radical preacher Abu Qatada has been arrested for allegedly breaching his bail conditions, days ahead of the Government's latest deportation bid in court.
He was arrested by UK Border Agency officials yesterday, following raids by the Metropolitan Police Service Counter Terrorism unit.
Load more updates
Back to top