London's slowest roads
A survey has found the roads in the UK where rush hour traffic is the slowest. And most of them are in London.
Transport for London has said the results of a survey into traffic speeds during the morning rush hour are "plain wrong". The survey by a GPS company found that vehicles travelled at just 0.08mph during the rush hour on Jamaica Road in Southwark.
"TfL does not recognise these figures, which are obviously just plain wrong. In fact, we're investing to smooth traffic flow and improve drivers' journeys, including new traffic signal technology at more than 1,500 sites across London."
– Leon Daniels, TfL's Managing Director of Surface Transport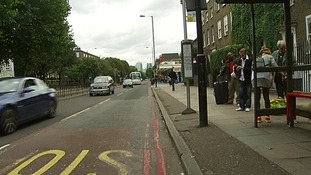 A firm has tracked down the roads which you should avoid during the morning rush hour.
Read the full story
Advertisement
Back to top