London Zoo tigers
The Duke of Edinburgh has opened the new Tiger Territory at London Zoo.
The Duke of Edinburgh tours the new Tiger Territory
Introducing the Tiger Territory
Here's some facts about London Zoo's new Tiger Territory which opens to the public on Friday:
The Territory is 27,000 square feet in size, five times the size of the previous enclosure.
It is based on an Indonesian habitat and will house endangered Sumatran tigers.
The Territory has a pool and trees for the tigers to climb.
London Zoo hope the tigers will breed to conserve the species.
Advertisement
Tigers get a new home at London Zoo
The tigers at London Zoo have a new home which was opened by the Duke of Edinburgh today. The Tiger Territory houses two Sumatran tigers, Jae Jae and Melati.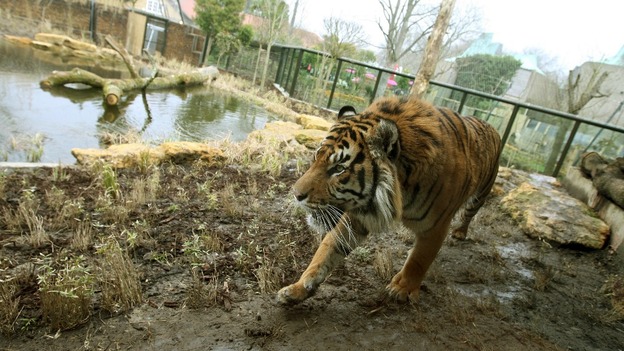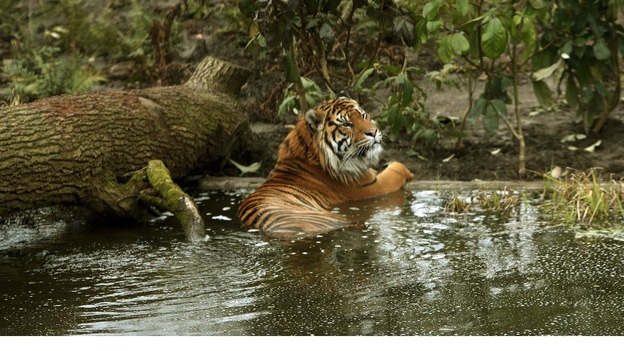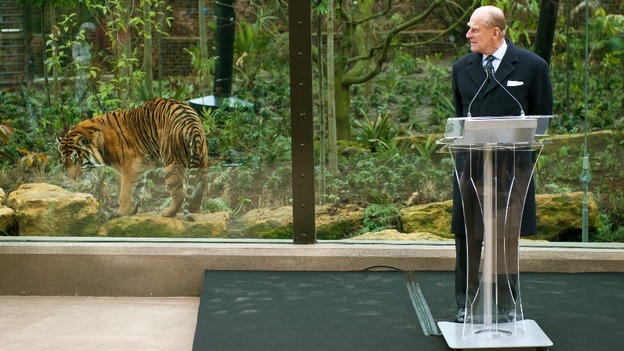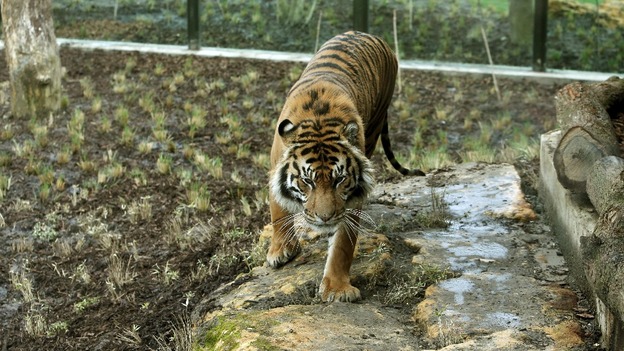 Back to top