This is the five-month-old Blue Korat cross found dumped on the doorstep of the animal rescue centre.
Milo was found cold and shivering in the corner of his carrier by staff arriving for work in the morning.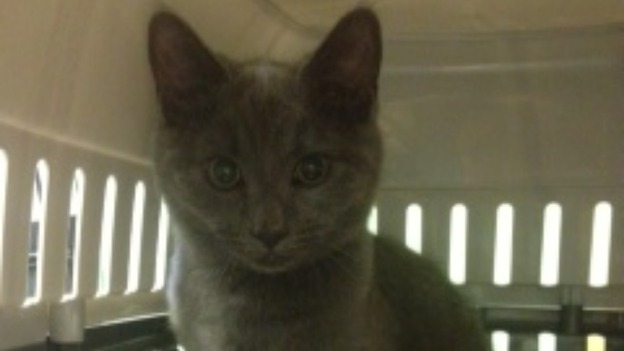 London Centre Manager Katie Wickins said: "We understand that giving up a pet is a hard decision to make but our doors are open daily and there is no excuse for dumping a cat on our doorstep in freezing cold temperatures.
"We now live in a society where pets are not only too accessible to everyone but also too disposable. Anyone thinking of taking on a pet should consider the long term implications and responsibility that comes with owning any animal.
"Milo has been checked over by a vet and is in good health. He is incredibly sociable, very playful and affectionate."