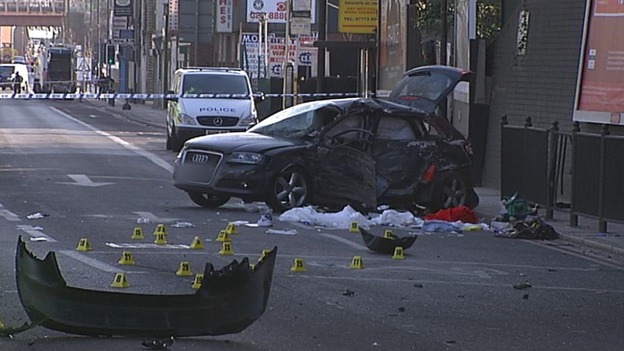 Two men killed in a police pursuit died of multiple chest injuries, an inquest has heard.
Gregory Jones, 38, and Shaka Henry, 33, both from Islington, died in Tottenham on Friday morning, Barnet Coroner's Court was told.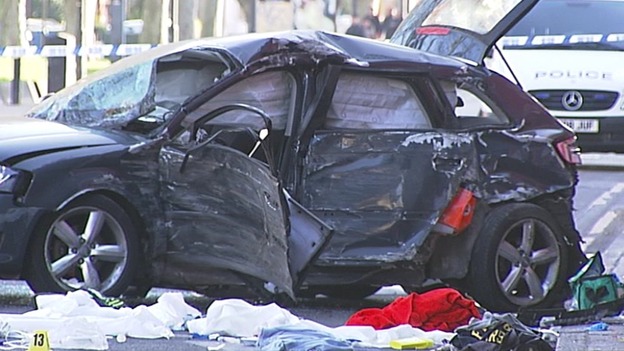 The pair were killed when the black Audi they were travelling in jumped a red light, clipped a white van and crashed into a bridge.
The car's 30-year-old driver tried to flee the scene but was arrested and is currently in custody.
According to witnesses, police tried desperately to save the two passengers but they were pronounced dead at the scene.
The inquest will be delayed by up to six months while investigations by the Metropolitan Police and the Independent Police Complaints Commission continue.
The driver of the car was arrested on suspicion of causing death by dangerous driving, driving under the influence, driving without a licence and possession with intent to supply class A drugs, Scotland Yard said.
The driver of the white van was taken to hospital with minor injuries.