Tweet row: Paris Brown resigns
Britain's first youth police and crime commissioner Paris Brown, 17, from Kent, is stepping down from the role following the publication of messages she wrote on Twitter, she said today.
National
Paris Brown, who was unveiled as the UK's first youth police and crime commissioner on Wednesday, has faced criticism over some of her posts on Twitter.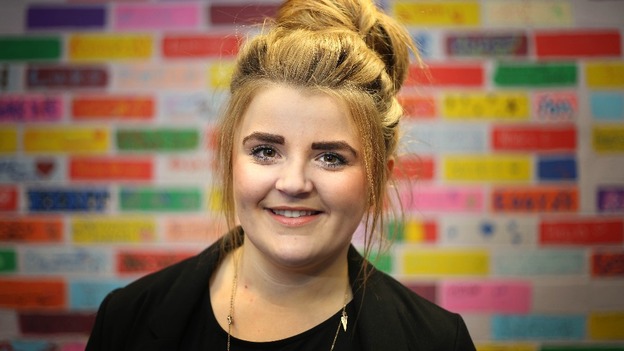 The Mail on Sunday has quoted 'offensive' tweets which appear to condone drinking and drug taking. The teenager is quoted in the paper as posting: "I really wanna make a batch of hash brownies."
The Mail also claim she posted: "Been drinking since half 1 and riding baby walkers down the hall at work oh my god i have the best job ever haha!!"
National
Britain's first ever youth police and crime commissioner has apologised for a serious of tweets which were criticised for their "offensive" content.
Paris Brown, 17, issued a statement through the Kent PCC website:
I deeply apologise for any offence caused by my use of inappropriate language and for any inference of inappropriate views.

I am not homophobic, racist or violent and am against the taking of drugs. If I'm guilty of anything it's showing off and wildly exaggerating on Twitter and I am very ashamed of myself, but I can't imagine that I'm the only teenager to have done this.
Just as one example, the line about 'Hash Brownies' is a reference to a Scooby Doo film.

I have a genuine interest in working with young people as demonstrated by my current work as an apprentice for a local authority helping teenagers in a local community.
– Paris Brown
Advertisement
National
Paris Brown has said that she regrets some of the things she tweeted, but that the messages were taken out of context.
Asked about a message which expressly said she was sexist and a racist, the 17-year-old said: "It was meant messing around. Of course I'm not homophobic, I'm not sexist, I'm not racist. None of that is true."
She added: "I was naive, I was idiotic and I do regret it."
National
Paris Brown was hired to work alongside independent Kent police and crime commissioner Ann Barnes for a year and is expected to be paid £15,000.
Mrs Barnes, a former teacher and ex-chair of the local police authority, had said that she would use some of her own salary to pay part of Paris's remuneration.
The teenager, who attended Isle of Sheppey Academy and now works as an apprentice in the commissioning and open spaces department at Swale Borough Council, was expected to be in the post for a year from the summer.
Load more updates
Back to top