Margaret Thatcher's funeral
The nation will pay its final respects to Baroness Thatcher as thousands of people are expected to line the streets of central London. The former prime minister will be carried with full military honours to St Paul's Cathedral.
National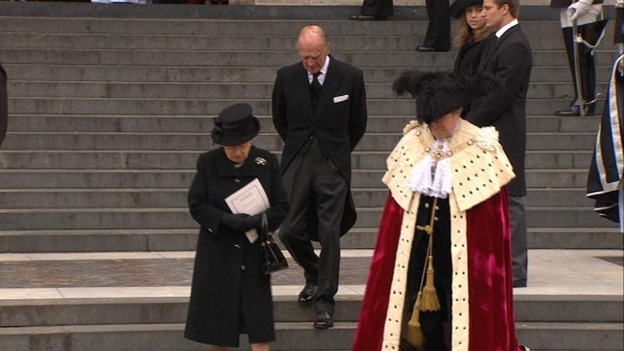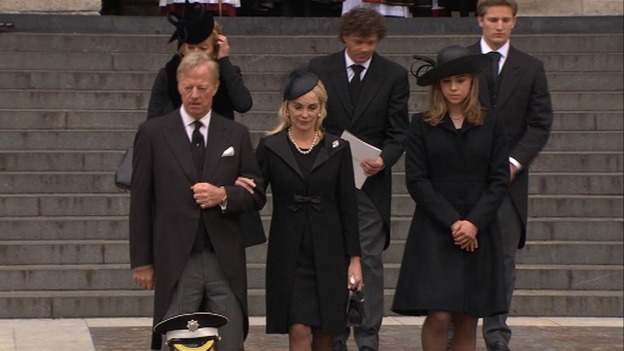 National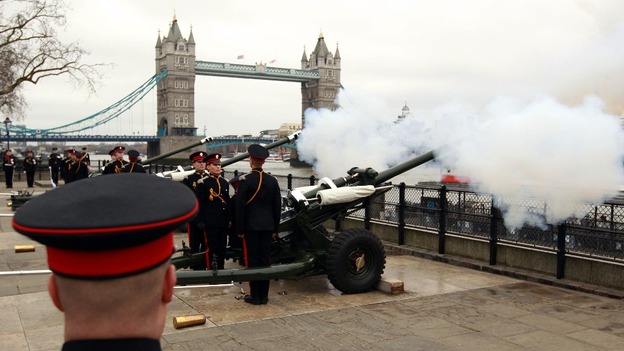 Advertisement
National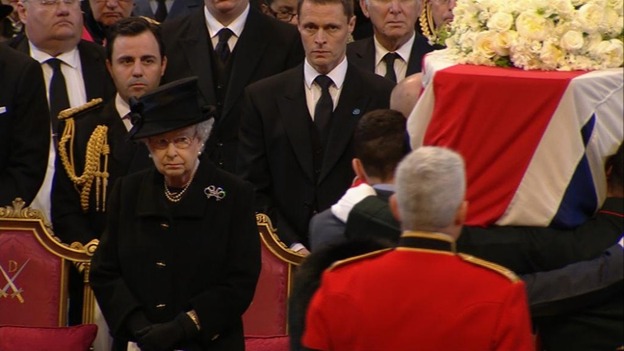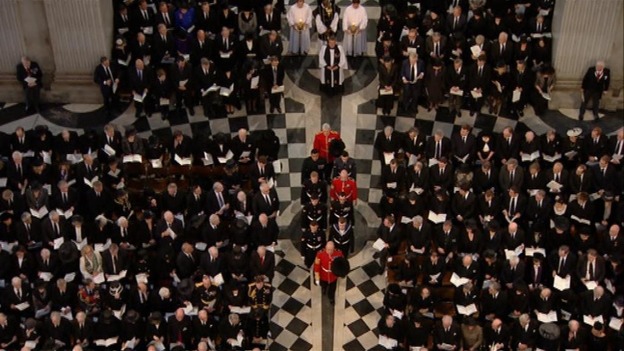 National
The Chancellor of the Exchequer has been seen wiping away tears during Margaret Thatcher's funeral.
The Bishop of London told an anecdote from Baroness Thatcher's time as prime minister and George Osborne was seen shedding a tear before wiping it away and laughing with David Cameron and the rest of the congregation.
National
Lady Thatcher's 19-year-old granddaughter Amanda gave the first reading in the ceremony, from St Paul's letter to the Ephesians VI, 10-18.
Advertisement
National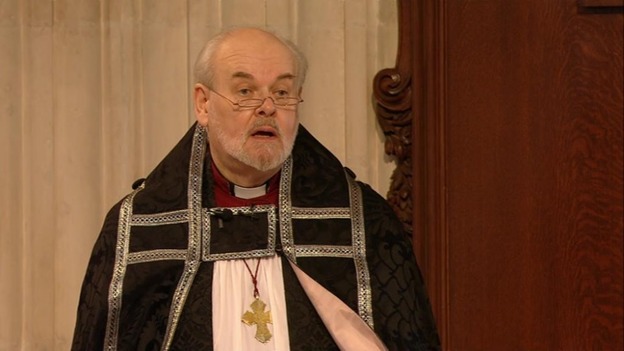 The Bishop of London stepped aside from the political controversy surrounding Baroness Thatcher the politician as he delivered the address at her funeral service in St Paul's.
The Right Reverend Richard Chartres said: "After the storm of a life led in the heat of political controversy, there is a great calm.
"The storm of conflicting opinions centres on the Mrs Thatcher who became a symbolic figure - even an ism.
"Today the remains of the real Margaret Hilda Thatcher are here at her funeral service."
"Lying here, she is one of us, subject to the common destiny of all human beings."
He added: "There is an important place for debating policies and legacy; for assessing the impact of political decisions on the everyday lives of individuals and communities.
"Parliament held a frank debate last week - but here and today is neither the time nor the place."
National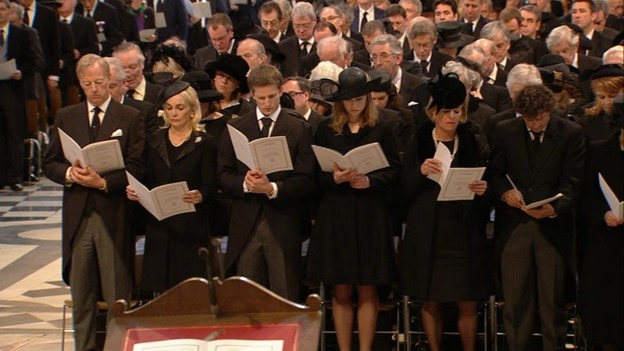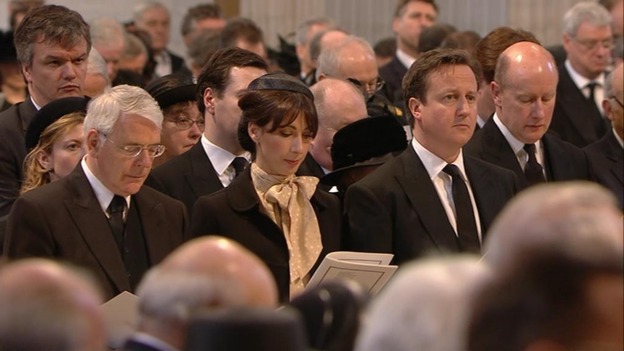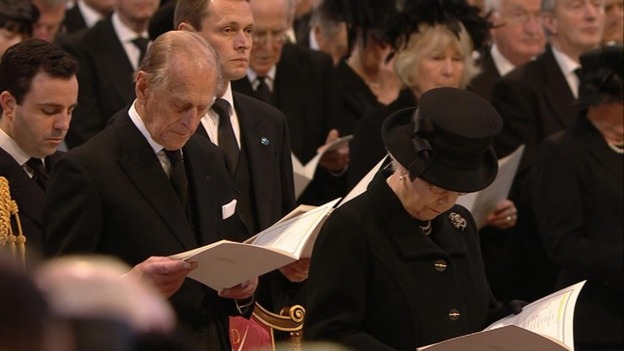 National
The carriage made its way at a pace of 70 steps per minute down The Strand, Temple Bar, Fleet Street and Ludgate Hill to St Paul's. The wheels of the 1.5-ton carriage had been changed from steel to rubber so it runs more quietly on the road.
The Band of Her Majesty's Royal Marines Portsmouth led the procession, striking eight bass drum beats to set the pace and playing funeral marches by Beethoven, Mendelssohn and Chopin.
The route was lined by members of all three services in full ceremonial day dress, officers wearing black armbands, with colours draped and rifle muzzles pointed downwards towards the ground as a mark of respect.
More than 4,000 police officers were on duty to ensure security amid heightened fears of a terror attack sparked by the bombing of the Boston marathon in the US.
As the procession moved forward, a gun salute was fired at one-minute intervals. Among the three 105mm light guns operated by the Honourable Artillery Company were two used in the Falklands, which were last fired in anger at Goose Green and the final assault on Port Stanley.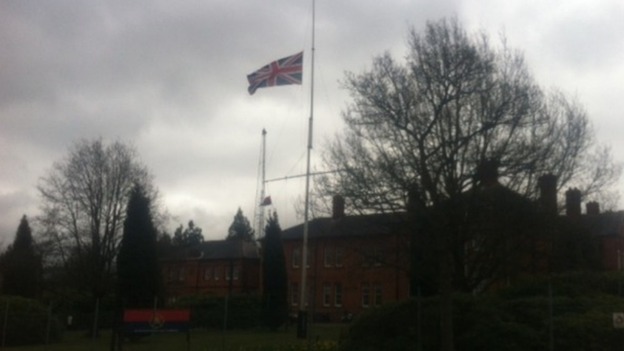 Load more updates
Back to top