Margaret Thatcher's funeral
The nation will pay its final respects to Baroness Thatcher as thousands of people are expected to line the streets of central London. The former prime minister will be carried with full military honours to St Paul's Cathedral.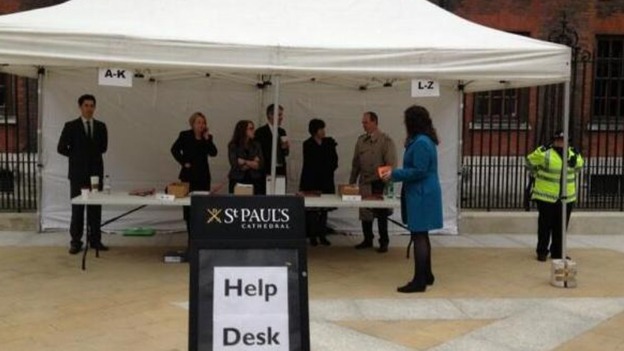 National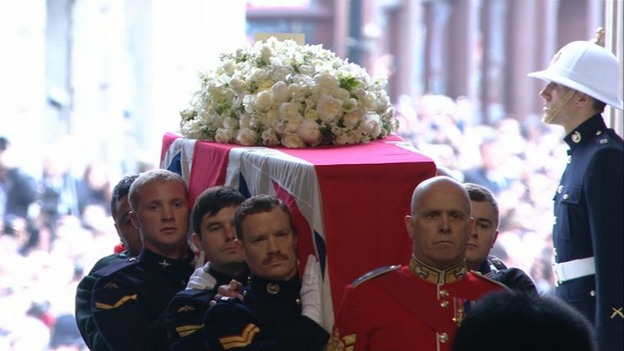 The eight pall-bearers who carried the casket into the Cathedral were drawn from Army units, Royal Navy ships and RAF stations with links to the Falklands war, commanded by Major Nick Mott of the Welsh Guards who served in the 1982 conflict.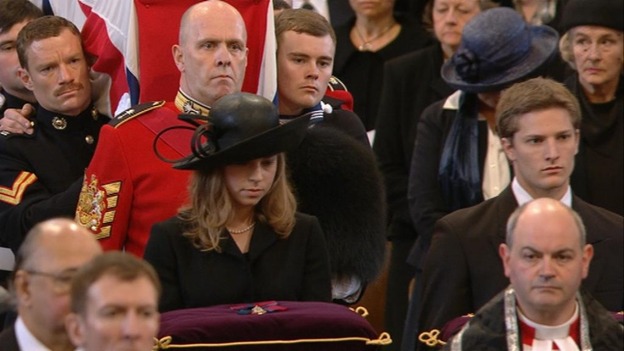 Lady Thatcher's grandchildren Michael and Amanda walked ahead of the coffin as it entered the cathedral, carrying cushions bearing the insignia of the Order of the Garter and Order of Merit, which were laid on the altar.
Advertisement
National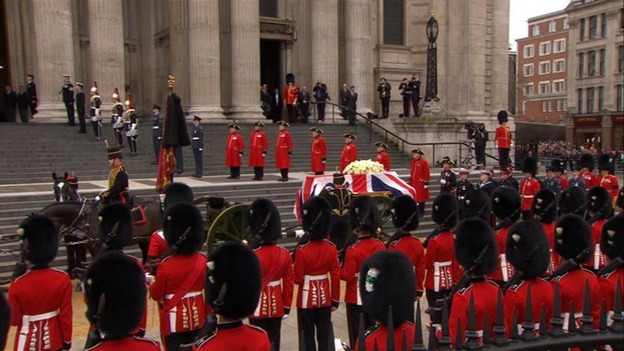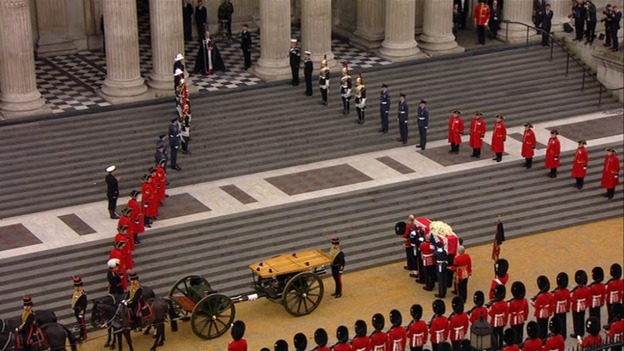 National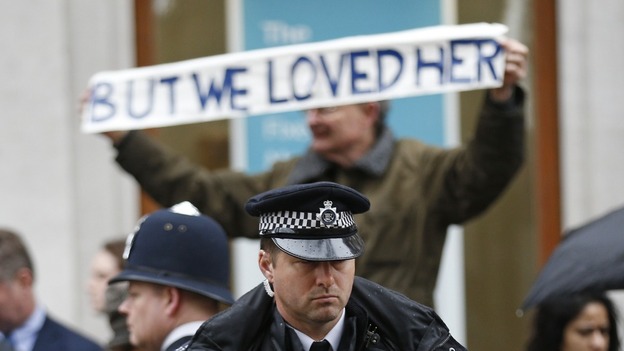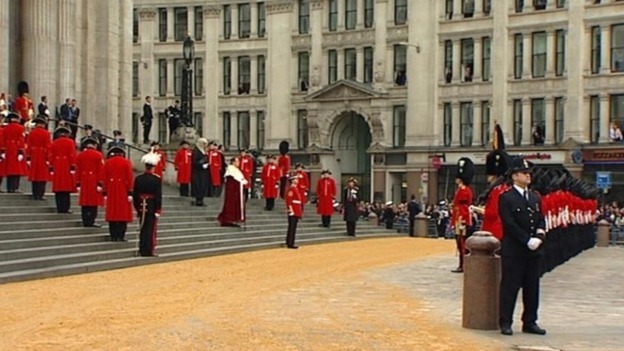 Members of the armed forces, in full ceremonial dress, took their places outside St Paul's Cathedral ready for the arrival of the coffin from St Clement Danes.
Lining the steps of St Paul's were members of all three services as well as 16 Chelsea Pensioners.
National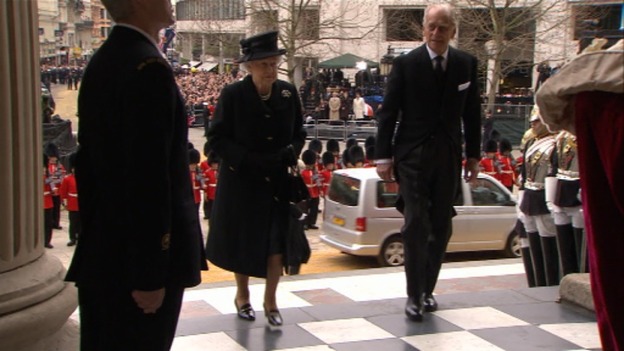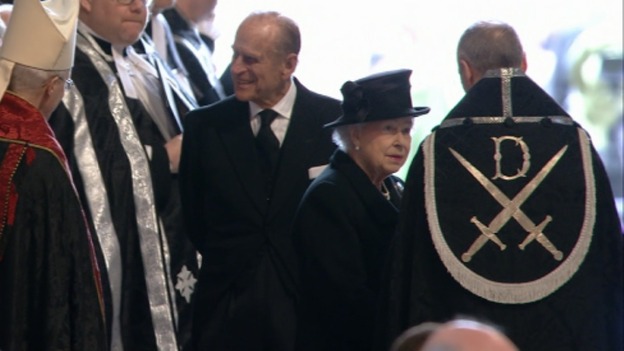 Advertisement
National
As the gun carriage made its way along the Strand towards Fleet Street, applause and boos competed, growing in volume.
In the busy crowds people rowed among themselves.
A fight nearly broke out between one group of supporters of Lady Thatcher and demonstrators, with insults exchanged and threats made.
National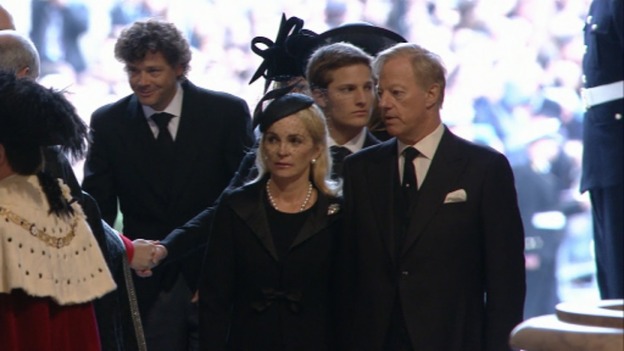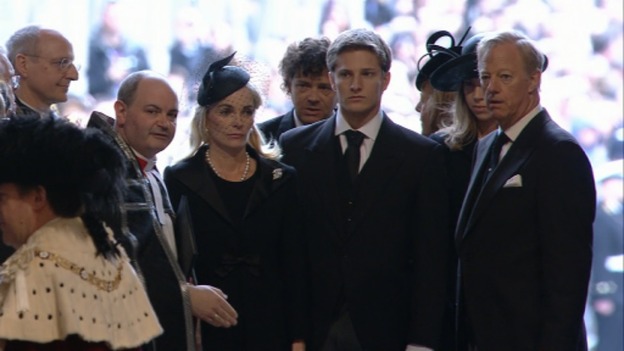 National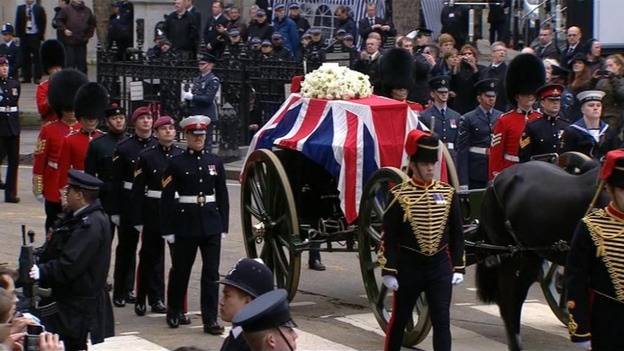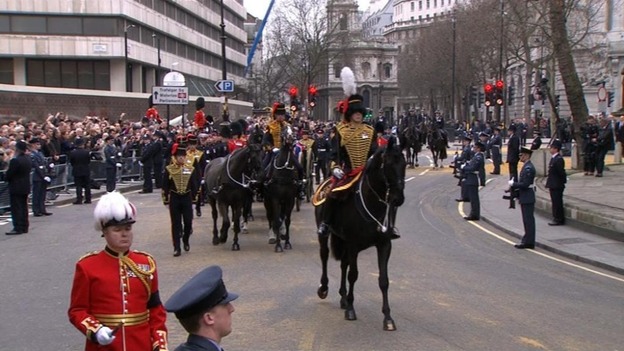 National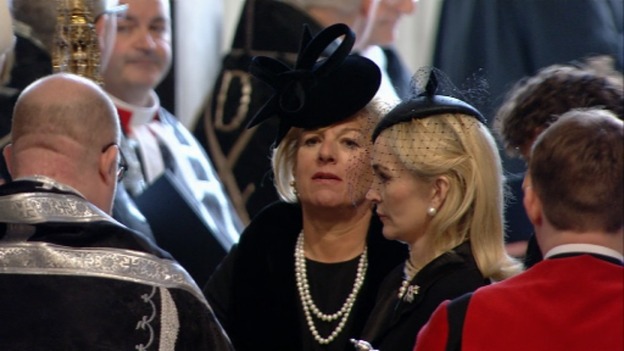 Load more updates
Back to top