National
A global scare sparked by the "discredited and inaccurate" claims of a doctor 15 years ago over the MMR vaccine have caused huge worry to parents in South Wales following a measles epidemic in the region, Health Secretary Jeremy Hunt said.
Mr Hunt said Dr Andrew Wakefield's comments about the vaccination had "absolutely no scientific basis" as he urged parents of children who had not been given two doses to contact their local GP as soon as possible.
Mr Hunt told the Commons, "What Andrew Wakefield said had absolutely no scientific basis and has caused huge damage and huge worry to many thousands of parents".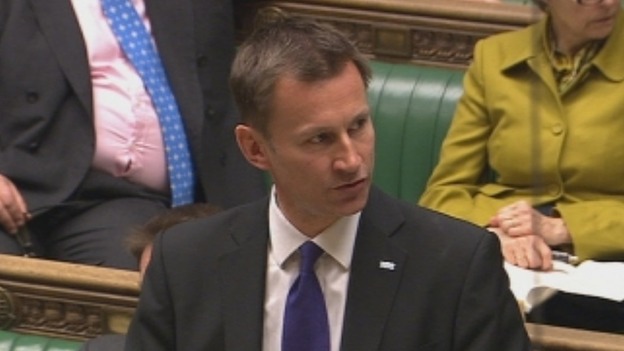 "It is very important to reiterate that the scientific way to prevent measles, which can be a horrible, even fatal disease, is to make sure that you have had two doses of MMR", he continued.
"Parents of children who have not had those doses, parents of children of any age, should contact their GP if they have not had those two doses, particularly in the current circumstances".