London Marathon 2013
This year's London Marathon is underway. We'll have all the updates from one of the Capital's biggest events.
Dean Godwyn has fought spina bifida all his life.
He fought for a place in Sunday's London Marathon and fought to finish after 12 hours on the course.
Now Dean has another fight on his hands: to get an official medal.
Organisers insist he's not entitled to one because he took so long to complete the 26 miles.The full story now from Rags Martel.
Mo Farah says taking part in the London Marathon yesterday was a good experience, but he also admits he still has a lot to learn about the race.
As planned the Olympic champion at 5,000 and 10,000 metres dropped out at the halfway stage just past Tower Bridge.
He will run the full 26-miles next year, today he said that the pace surprised him.
Advertisement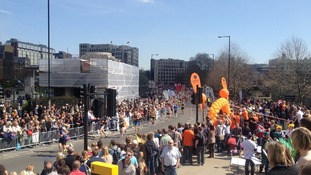 London spectators have spoken about their determination to attend this years Marathon- despite events in Boston.
Read the full story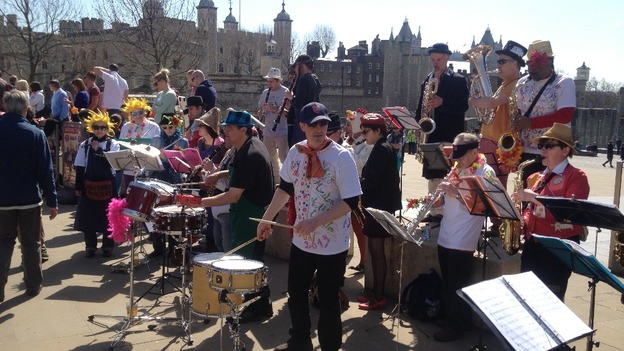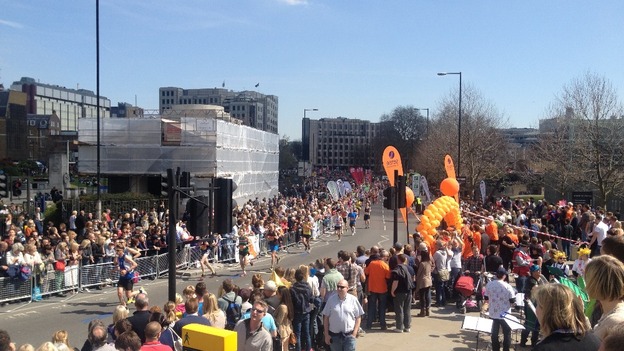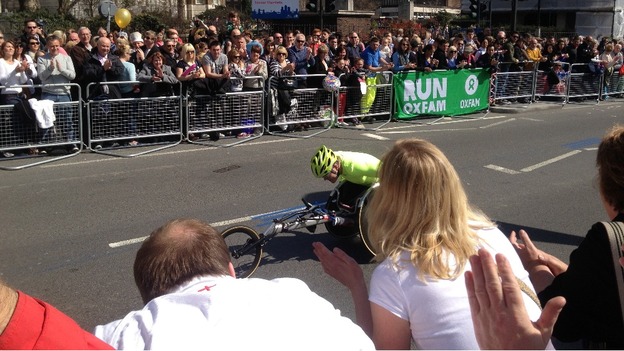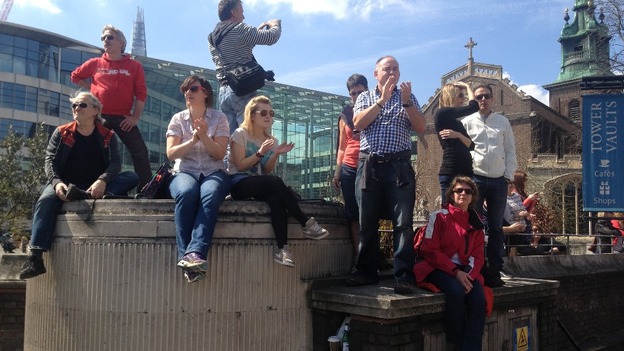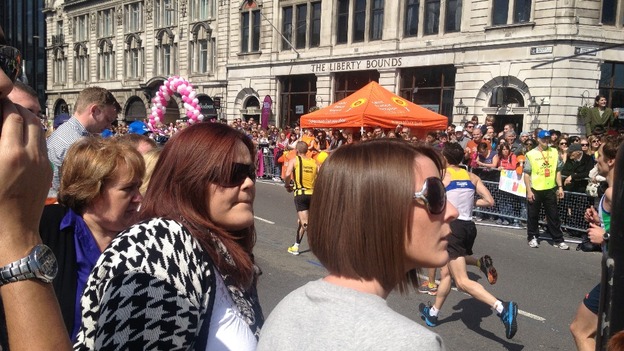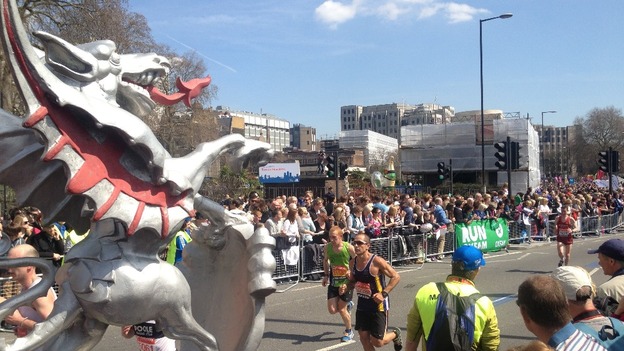 Priscah Jeptoo finished first in the women's race at the London Marathon, posting a time of 2.20.14.
Edna Kiplagat - 2011 IAFF Marathon World Champion - came second, with Japan's Yikiko Akaby taking third place.
Olympic champion Tiki Gelena collided with wheelchair racer Josh Cassidy. She recovered to finish the race.
Advertisement
Wheelchair racer David Weir says his fifth place finish in the London Marathon shows how the field is "improving every year."
Ethiopia's Tsegeye Kebede claims victory in the men's marathon, completing the 26.2 mile course in two hours, six minutes and three seconds. Emmanuel Mutai came second, with Ayele Abshero in third.
David Weir finished in fifth place in the London Marathon, missing out on a record seventh Marathon win.
The Metropolitan Police say there has been no change London's threat level despite a 40% increase in the number of officers at today's Marathon.
We have worked with organisers, partners and other emergency services throughout the preparations for this year's marathon to ensure that we have the right plans in place.

Following the terrible events in Boston, we are providing additional visible reassurance to the public in what is naturally a worrying time.

I would stress there is no change to the threat level to London and nothing at this stage to link the Boston bombings to the London marathon.

Nevertheless we want to do all we can to help provide a secure environment in which the runners, spectators and volunteers can enjoy themselves."
– Chief Supt Julia Pendry, Gold commander for the Marathon

The public are being urged to ensure they take good care of their belongings in order to avoid police responding to reports of unattended items.
Load more updates
Back to top