Lawrence murder anniversary
A memorial service will take place this afternoon to mark the 20th anniversary of the death of Stephen Lawrence, who was murdered by a gang of racists in south-east London.
National
As well as campaigning for justice for her son, Doreen Lawrence set up the Stephen Lawrence Charitable Trust in his memory, to help young people from disadvantaged backgrounds.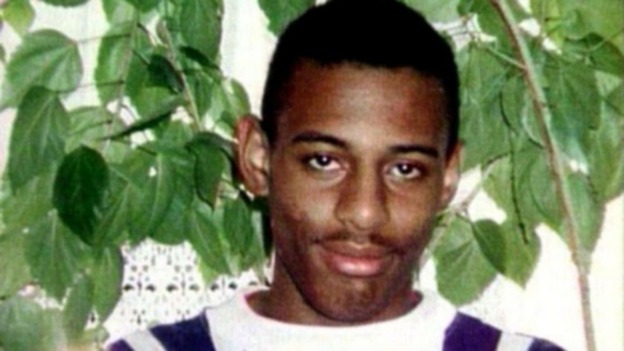 Today, on the 20th anniversary of Stephen's death, the charity called for continued action to improve racial equality in Britain.
Chairman Symon Sentain said: "While there has been progress in the 20 years since Stephen's death, not enough has changed. Social justice remains the focus of the Trust and we will continue to campaign, ensuring the lessons from Stephen's murder are acted upon.
"Britain cannot afford to waste talent. We need to have an inclusive and diverse workforce and encourage young people to transform their lives, overcome disadvantage and begin ambitious careers as professionals."
The Trust has backed 100 young people to study to become architects, and is now supporting five young black law students on the road to becoming partners at Freshfields Bruckhaus Deringer, with the aim of running similar schemes in other industries in the future
National
The mother of Stephen Lawrence, Doreen, will be joined by friends and relatives at a memorial service in London today to mark the 20th anniversary of her son's death.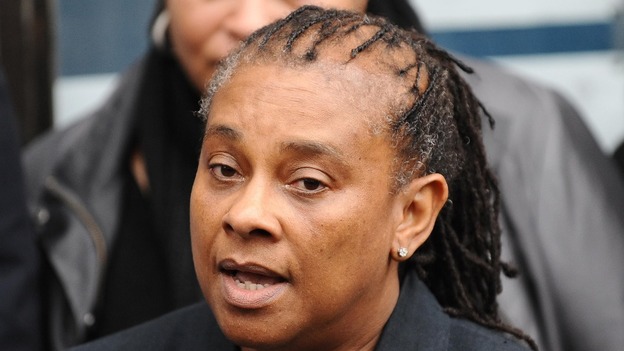 Mrs Lawrence told the Press Association she was uncertain how she would feel today.
She said: "On the day you can't plan how you're feeling, it's just something that happens. My low point has already started so presumably I will feel quite low."
Advertisement
National
A number of high-profile public figures including Metropolitan Police Commissioner Sir Bernard Hogan-Howe are expected to attend today's memorial service.
A poster has been put up in New Scotland Yard featuring a personal message from Sir Bernard about the investigation. It reads:
Twenty years ago the Lawrence family lost their loved son, Stephen. We let them down by not catching his murderers. Then last year we finally brought two of his killers to justice. The Met won't forget Stephen Lawrence.
– Metropolitan Police
National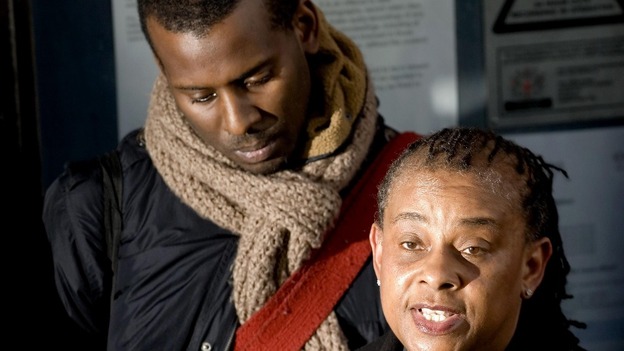 The mother of the murdered teenager Stephen Lawrence says that twenty years after his death his siblings are affected "more than anyone could know".
Doreen Lawrence said that earlier this year the charity set up in the memory of Stephen received a racist threat targetted at her other son Stuart.
"They do the best they can and, like me, they don't really dwell that much, but you know in their moments how depressing it is for them," Doreen said.
National
Neville and Doreen Lawrence battled for nearly two decades for justice for their son, and they finally saw Gary Dobson and David Norris jailed for his murder in January last year.
Stephen Lawrence, an aspiring architect, was set upon by a gang of five or six thugs, but the remainder of the killers have never been punished. The detective leading the investigation insisted that the inquiry is still live and that his team will follow any leads that come up.
It's a live investigation. All avenues of the investigation will be left open and we will revisit them whenever we feel we have to. You never close your mind to anything. We will endeavour to follow all the leads that we can.
– Detective Chief Inspector Clive Driscoll
National
David Cameron says the murder of Stephen Lawrence sparked "monumental change" in British society. The Prime Minister made the comments ahead of today's memorial service on the 20th anniversary of the teenager's death.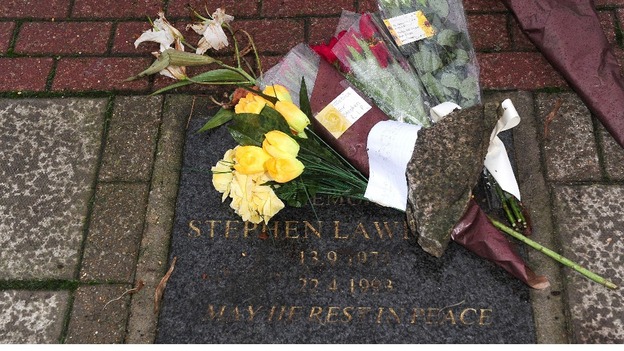 David Cameron praised the tireless efforts of Stephen's family in their campaign for justice, but acknowledged "more still needs to be done".
He added: "The senseless killing of Stephen Lawrence in 1993 was a tragedy. It was also a moment that sparked monumental change in our society.
"Change that has been brought about by the tireless efforts of Stephen's family in challenging the police, Government and society to examine themselves and ask difficult questions.
"I believe that many of those questions have been answered: from improved community relations to more accountability in policing. Much has been achieved, but we know that more still needs to be done. We owe this to the memory of Stephen."
Advertisement
National
A memorial service will take place today to mark the 20th anniversary of the death of Stephen Lawrence, the teenager murdered by a racist gang in south-east London.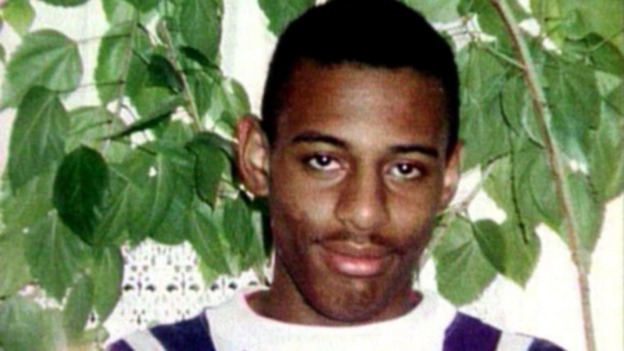 18-year-old Stephen was murdered as he waited for a bus in Eltham in April 1993. The police investigation into his death was marred by incompetence and allegations of racism, and it took 19 years to bring any of his killers to justice.
Read Julie Etchingham's blog: Remembering Stephen Lawrence.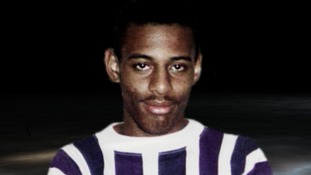 The Stephen Lawrence murder investigation remains open- twenty years after he was killed.
Read the full story
Load more updates
Back to top