Anniversary run at the Olympic Park
Ten thousand members of the public will take part in the National Lottery Anniversary Run on July 21. The five-mile run will end at the Olympic Stadium and will be the first sporting event to be held at the newly-reopened Olympic Park this summer.
Central
Chris Holmes MBE, a former multi-medal winning Paralympic swimmer and now Director of Integration for London2012 Olympic and Paralympic Games, says that this weekend's memorabilia auction at the Ricoh Arena is a great chance to grab a piece of magic from the events.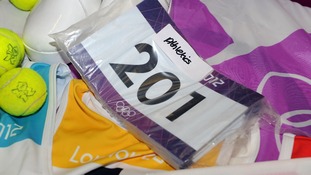 Hundreds of items used during the London 2012 Games are going on sale today, including props from the opening and closing ceremonies.
Read the full story
Advertisement
The company in charge of the website says successful entrants for this summer's fun run at the Olympic Park should have received a confirmation email.
By 7.30pm last night 10,000 people had successfully secured the places available in the NationalLottery Anniversary Run. All successful entrants were sent confirmation emailswhen they registered however, as expected with all large automated mailouts ofthis kind, a small proportion may not have received them due to spam filters orthe email address being incorrect. We have asked runners that have not receivedtheir confirmation to email or call us so that we can confirm their entry withthem directly
– Nova International spokesperson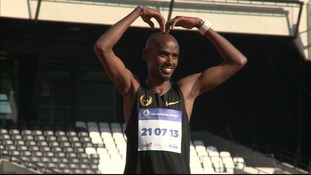 Reports that some of those who registered for the Olympic Park fun run this summer still haven't received confirmation of their booking.
Read the full story
Due to technical difficulties with the website caused by exceptionally high demand, we temporarily stopped taking entries for the National Lottery Anniversary Run this morning and apologise for any inconvenience this has caused.

The public are clearly excited about the opportunity to be one of the first to run into the Stadium since the London 2012 Games ended. We are working hard to get the site up and running and will continue to keep the public up to date.
– Nova International spokesperson
On Sunday 21st July, members of the public will be able to take part in a five-mile National LotteryAnniversary Run in the Olympic Stadium. Ten thousand places will be on sale from 9.00am tomorrow, Thursday 25 April 2013, and will be allocated ona first come, first served basis.
Advertisement
Back to top