The difficult second album
Second albums are notoriously difficult for many bands, but one electro-pop group have left it 25 years before coming forward with a follow-up. Meet Johnny Hates Jazz.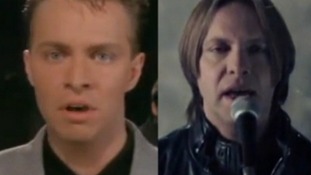 80s pop group Johnny Hates Jazz are back - after 25 years. We take a look at them in their shoulder-padded days, and now.
Read the full story
For many bands, the second album is notoriously difficult, but one electro-pop three-piece have left it much longer than the rest... 25 years in fact! Many won't even remember the first hit from Johnny Hates Jazz in 1987, but Turn Back the Clock made number one after selling four million copies.
Advertisement
Back to top