Setting the stage for 2015
The vision for 2015's Rugby World Cup is set to being laid out today.
The Olympic Stadium will play a major role in the Rugby World Cup when the tournament comes to Britain in 2015. It joins Twickenham and Wembley on the list of host grounds announced today.
Simon Harris reports.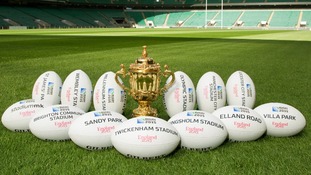 The vision for the Rugby World Cup in 2015 has been unveiled. Here are the fixtures at London's venues.
Read the full story
Advertisement
Rugby Football Union CEO Ian Ritchie says the 2015 rugby World Cup is a chance to grow the game in this country.
"We need to seize the opportunity to bring the whole country together, to inspire a new generation of players, supporters and volunteers from new communities across the length and breadth of the land."
– Rugby Football Union CEO Ian Ritchie
Debbie Jevans has adapted London 2012's "Inspire a Generation ". She wants RWC to create a generation of rugby ... http://t.co/Z6Hhy8bd37
...generation of rugby players and role models. @itvlondon
Jevans on the Olympic stadium: "It will absolutely not be a building site." @itvlondon
Advertisement
With Twickenham and Wembley, London hosts 17 out of 48 matches. @itvlondon
Olympic stadium will host four pool matches and the "bronze" semi-final. @itvlondon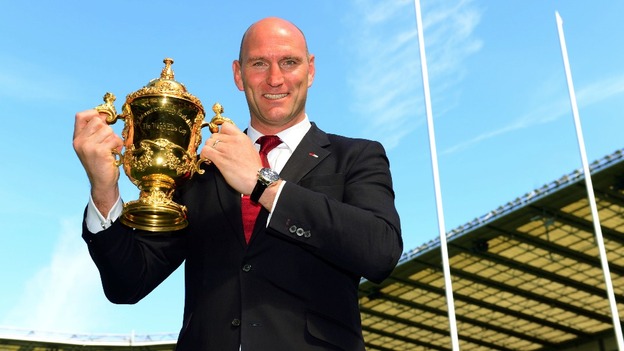 Lawrence Dallaglio, the Ambassador for England Rugby 2015 poses with the Web Ellis Trophy at the World Cup announcement.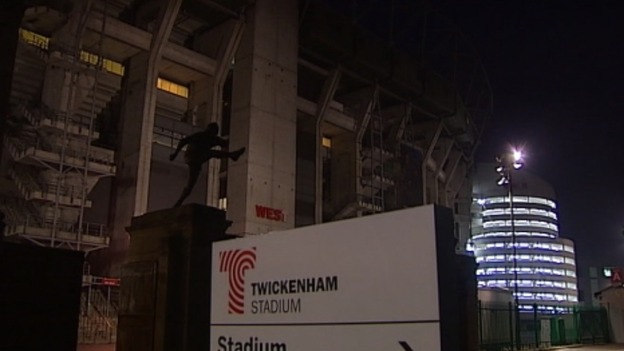 The Tournament will open at Twickenham Stadium on Friday September 18, 2015, where England will face Oceania 1, confirmed at the close of the Qualification process in 2014.
As well as a selection of Pool games, Twickenham Stadium will also host two quarter-Finals, the semi-finals and the final on October 31.
Included in the 2015 Rugby World Cup match venues are Twickenham Stadium, Wembley Stadium and the Olympic Stadium.
Load more updates
Back to top