UKIP vote gains bring Tory pain
The first results from yesterday's council elections reveal the Conservatives are still in power on Essex County Council but they have been severely 'battered' by Labour and UKIP gains.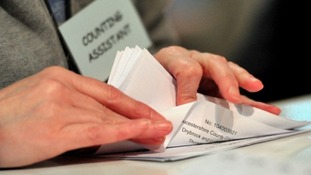 Meridian
There are two seats left to declare in Kent. Here's the picture so far:
Conservatives 44
UKIP 15
Labour 13
Lib Dems 7
Greens 1
Residents Association 1
Advertisement
Meridian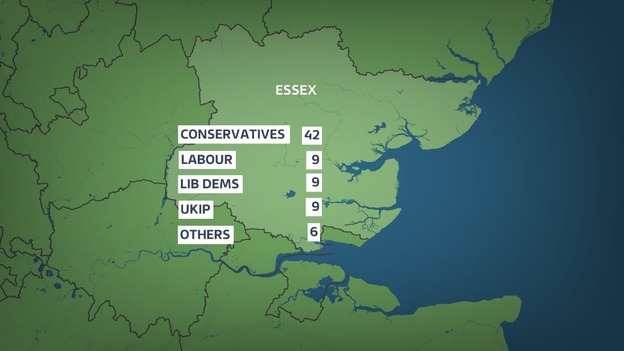 Meridian
The Conservatives have lost overall control of East Sussex County Council. The results so far:
19 Conservative
10 Lib Dem
7 Labour
6 UKIP
3 Independent
2 No description
2 seats are still to be declared.
There has been a 33% turn out
Meridian
Conservative Mike Whiting has lost his Swale Central seat in the local elections. Eight UKIP councillors have won seats on Kent County Council so far.
Meridian
After reports that a stink bomb was found in a ballot box, Kent Police confirmed they are investigating.
A spokeswoman said two vials containing an unknown liquid were found in the Beacon Hill in Herne Bay.
Tests will be carried out on the substance.
Advertisement
Meridian
It's being reported that an election count in Kent has been disrupted because someone put a stink bomb in a ballot box.
Anglia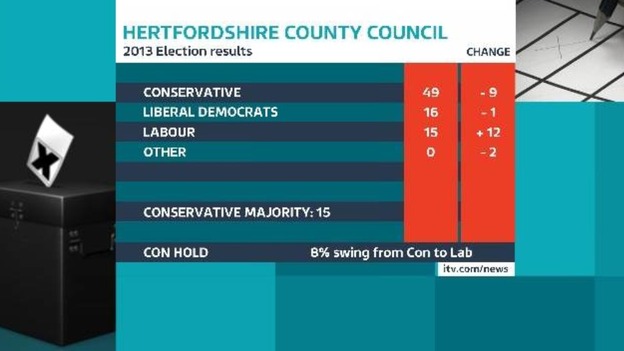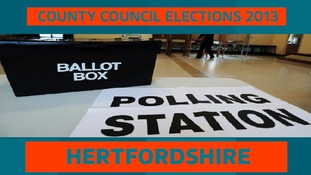 There have been elections for 77 councillors to run Hertfordshire County Council. The Conservatives have had an overall majority since 2001
Read the full story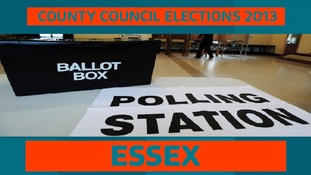 The Conservative majority on Essex County Council has been slashed by a UKIP breakthrough and gains by Labour and the Greens.
Read the full story
Load more updates
Back to top