Hazell pleads guilty to Tia murder
Stuart Hazell, 37, changed his plea to guilty at his trial for the murder of 12-year-old Tia Sharp at the Old Bailey today.
Tia Sharp's mother has told ITV Stuart Hazell deserves to suffer.
He was jailed today for at least 38 years for killing the 12-year-old last summer.
In an exclusive interview, Tia's mother, who once dated Hazell before her mother got into a relationship with him, said she never suspected him.
The judge said Hazell's change in plea had robbed the family of finding out what happened to Tia the night she was killed, and that 'all that lay ahead of her, will now never be.'
From the Old Bailey, Ronke Phillips reports.
National
Stuart Hazell, who is pleaded guilty to Tia Sharp's murder today, claimed in the days following her disappearance that he would never think of harming the girl who was "like my own daughter".
In an exclusive interview with criminologist Mark Williams-Thomas for ITV News, he described Tia as a "happy-go-lucky golden angel" and made an emotional appeal for her to come home.
Advertisement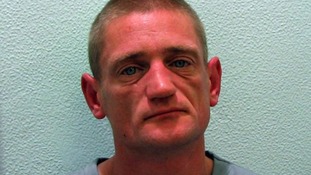 Stuart Hazell, 37, changed his plea to guilty in the murder trial of schoolgirl Tia Sharp claiming her 'family have suffered enough'.
Read the full story
National
Detective Chief Inspector Nick Scola apologised to Tia Sharp's family for the fact that police did not find her body in their first two searches of the house Stuart Hazell shared with her grandmother.
The senior investigating officer added that finding it earlier "would not have made any difference" to what happened afterwards, merely brought it forward.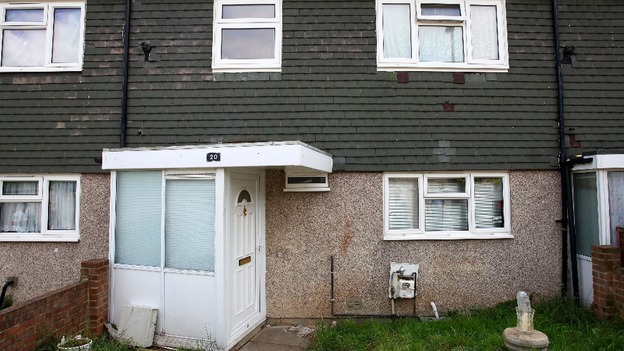 The family would still have had to deal with Hazell's lies and his interest in child abuse and young girls, he said.
"The early searches were really just a look round, they were not deep searches," he added.
National
The father of murdered schoolgirl Tia Sharp told reporters that he does "not see today's events as justice for Tia, merely a legal conviction".
Steven Carter added that whatever conviction Stuart Hazell receives tomorrow will not be enough, and that he should "serve his time, then be hung".
National
Tia Sharp's father, Steven Carter, has said he is glad Stuart Hazell changed his plea to guilty, even though he had to sit through five days of evidence in court first.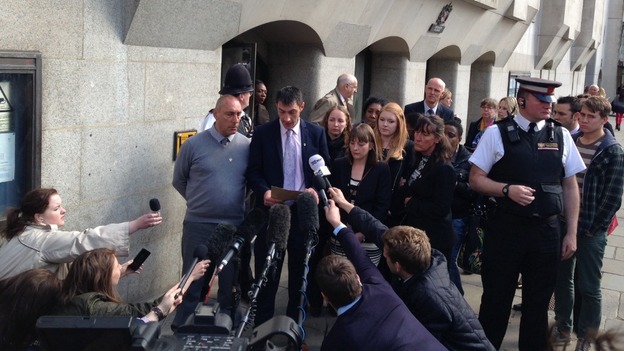 Advertisement
National
This was an appalling and unthinkable crime, made worse by Hazell's efforts to hide Tia's body and disrupt the police investigation. As an adult and trusted family member, he had responsibility for ensuring Tia's safety. Instead, he abused and murdered her.
As the details of this case unfolded in the trial, it became increasingly clear that Hazell had little choice but to plead guilty. This was strong case, jointly prepared by the CPS and the police, and I would like to pay tribute to the prosecution and police teams.
We recognise that this is an extremely distressing time for the family and I would like to pay tribute to them for their strength and fortitude throughout this case. I hope that this prosecution provides some small measure of comfort for them at this time.
– Alison Saunders, Chief Crown Prosecutor for London
National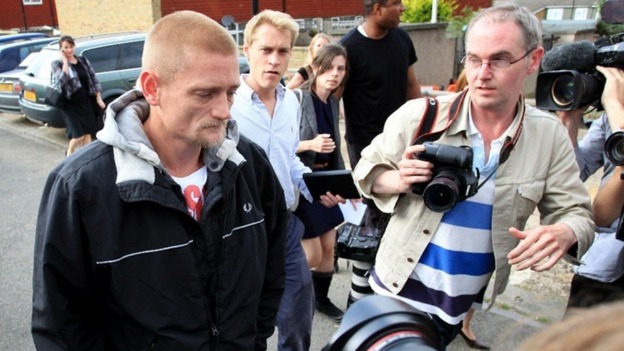 Stuart Hazell will be sentenced at 10:30am on Tuesday for the murder of 12-year-old Tia Sharp.
The 37-year-old dramatically changed his plea to guilty earlier today, on the fifth day of his trial at the Old Bailey.
The court has been adjourned until tomorrow.
Load more updates
Back to top