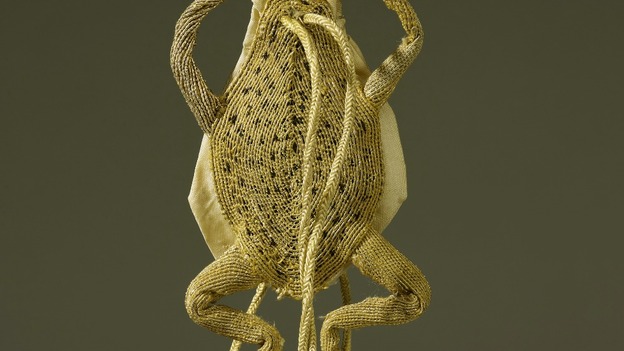 An exhibition exploring the sumptuous costume of British monarchs and their court during the 16th and 17th centuries goes on display to the public at Buckingham Palace on Friday.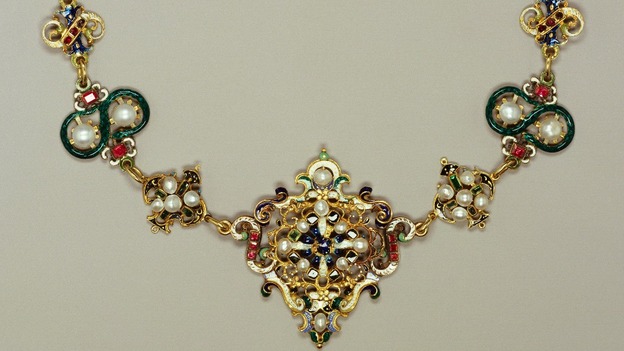 Among the exhibits is a blue silk garter ribbon believed to have been worn by Charles I who can be seen in the garment in the famous Anthony van Dyck portrait - which will also be shown in the exhibition.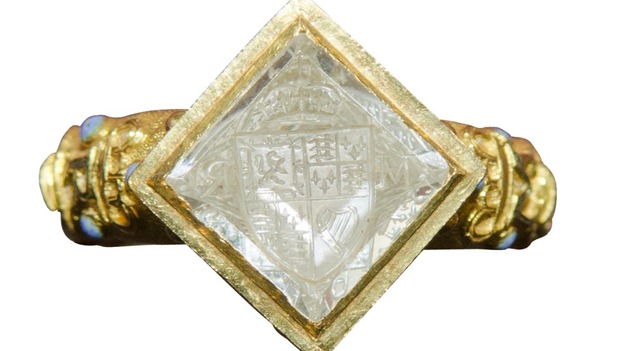 Other highlights include a diamond signet ring given by Charles I to his 19-year-old wife, Henrietta Maria, in around 1628 and a ruby and diamond pendant incorporating a miniature of Elizabeth I.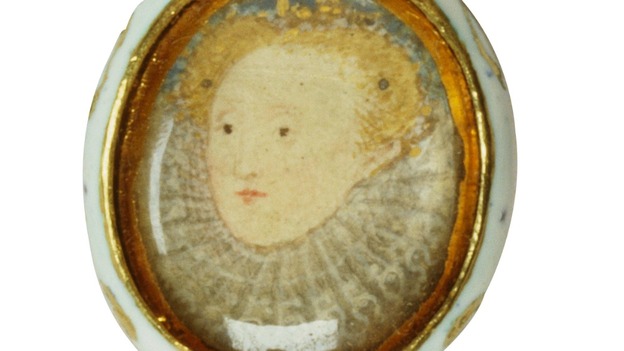 It is thought the pendant was presented to a courtier by the queen as a sign of favour and worn as an earring - an increasingly popular accessory for men towards the end of the 16th century when they were worn in one ear only.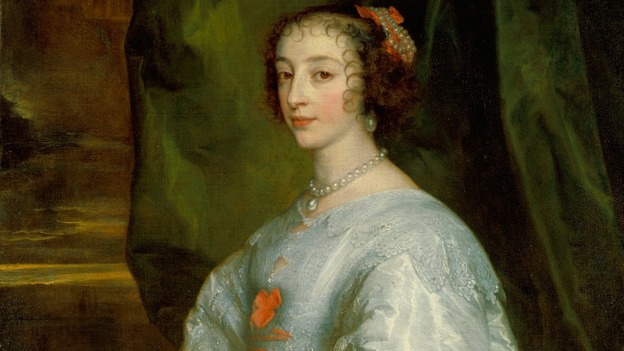 The two pieces are particularly important as few items of jewellery exist from this period.
One of the more unusual exhibits is an enamelled gold box set with diamonds which Mary II kept her face patches in. In the 17th century, black fabric patches were stuck to the face to emphasise the creamy white skin of the leisured class and to conceal blemishes.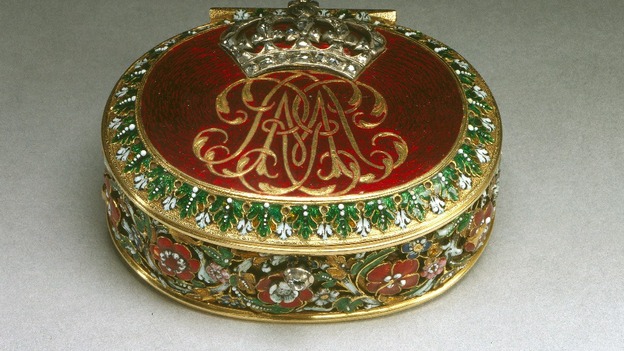 They were applied using saliva or adhesive and produced in a variety of shapes, from crescents and flowers to animals, with as many as seven worn at once.
The box dates from around the year of Mary's death from smallpox, which caused terrible scarring to the skin.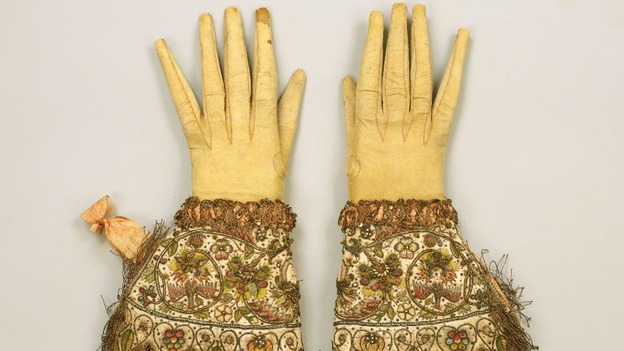 An ornate set of armour that belonged to the 13-year-old Henry, Prince of Wales in the early 1600s is also featured.
Works by Hans Holbein the Younger, Nicholas Hilliard and Peter Lely will also be on display along with drawings, garments and other accessories from the period.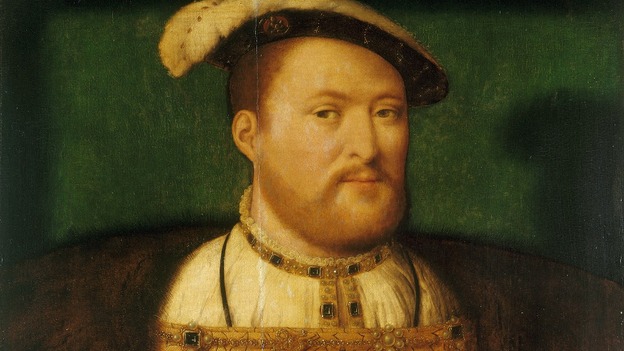 The exhibition, In Fine Style: The Art Of Tudor And Stuart Fashion, will open at the Queen's Gallery, Buckingham Palace, on Friday.