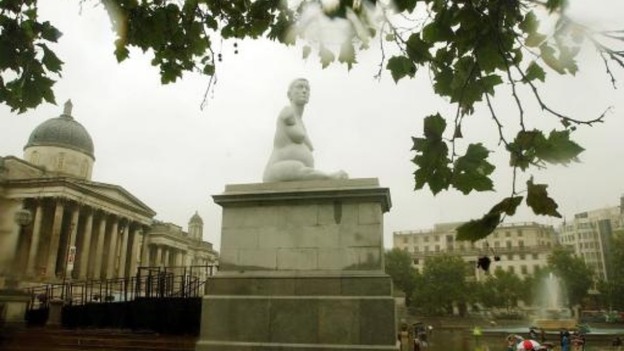 Marc Quinn's sculpture of the disabled artist Alison Lapper was displayed from September 2005 until October 2007.
Lapper, who was born with no arms and shortened legs due to a congenital disorder, posed naked for Quinn when she was eight months pregnant.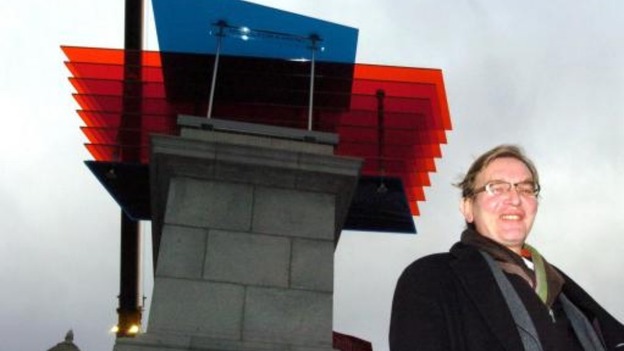 "Alison Lapper Pregnant" was replaced with a very different artwork - an architectural model of a 21-story building.
The coloured glass sculpture by German artist Thomas Schutte, "Model for a Hotel 2007" was unveiled in November 2007 and occupied the plinth until the end of May 2009.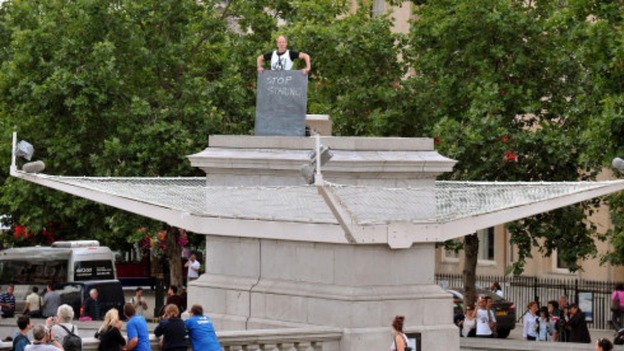 Next came Anthony Gormley's "One and Other" - a "living monument" which involved members of the public taking to the plinth.
The space was occupied by different people - chosen by ballot - every hour, 24 hours a day, for 100 days.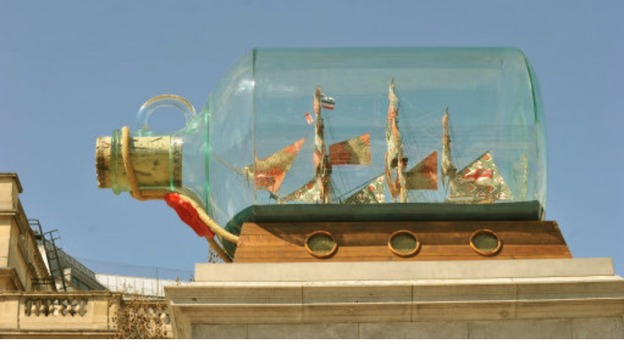 From 2010 to 2012, the plinth was home to Yinka Shonibare's "Nelson's ship in a bottle" which commemorated the Battle of Trafalgar.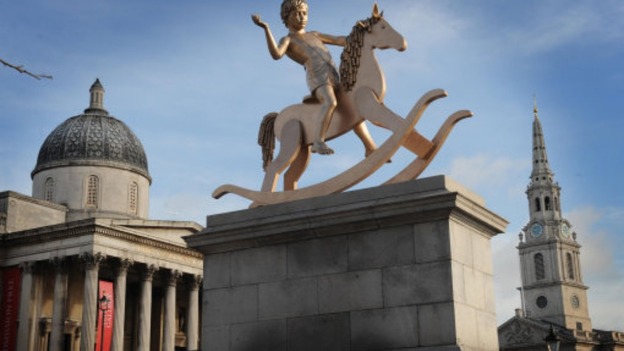 And currently in position is a giant bronze sculpture of a boy astride a rocking horse. It is called "Powerless Structures Fig 101".