Crossrail 2 launch
Boris Johnson has launched a public consultation on plans to build a second Crossrail line.
There are two proposed routes for Crossrail 2, known as the Metro and the Regional route.
The Transport for London Commissioner claims Crossrail 2 is needed because London's population is growing by "a tube train a week".
Peter Hendy joined Mayor Boris Johnson at the launch of a public consultation where the price tag for the project remained a mystery. Simon Harris reports.
Advertisement
The launch of a consultation process on Crossrail 2 has been welcomed by the London Assembly's Transport Committee. But they warned they will be scrutinising the plans carefully.
"Crossrail 2 has the potential to regenerate parts of the capital that are most at need, but it's vital that plans for this project are robust and provide the best outcome for all Londoners.

"The Assembly welcomes the launch of TfL and Network Rail's consultation and will be carefully scrutinising the plans of those in charge to make sure that London gets the boost it deserves from this proposed new transport infrastructure."
– Valerie Shawcross, Chair of the Transport Committee
Peter Hendy, the Transport for London Commissioner, has said Crossrail 2 is needed because London's population is growing by "a tube train a week".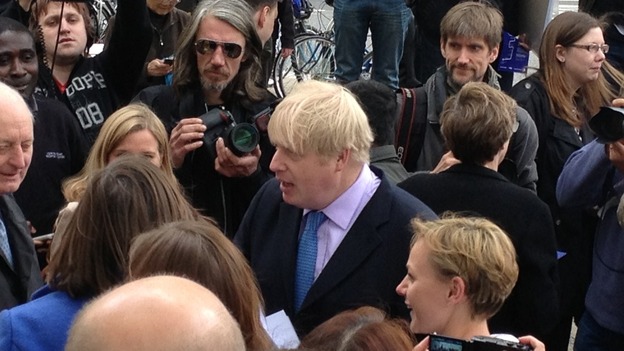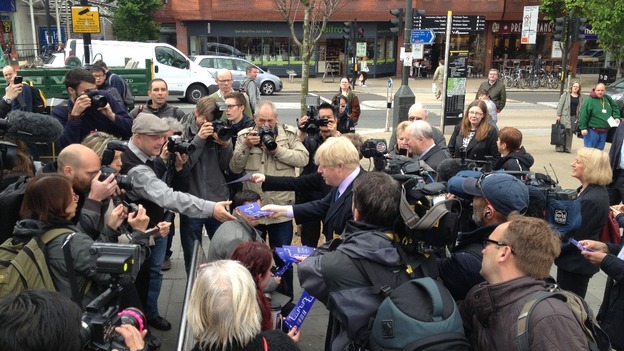 A public consultation is being launched over the proposed route for London's new rail link, Crossrail 2.
There's two routes to choose from - the Metro scheme and Regional scheme - which could half journey times for some commuters.
The Metro scheme would go from Wimbledon to Alexandra Palace, mostly underground, stopping at Clapham Junction, Victoria and Euston.
The Regional scheme would take in the same central Wimbledon to Alexandra Palace route, but would stretch south west of Wimbledon into Surbiton and Kingston.
The consultation will be opened by Boris Johnson at Wimbledon Station this morning and will run until August 2.
Advertisement
Back to top