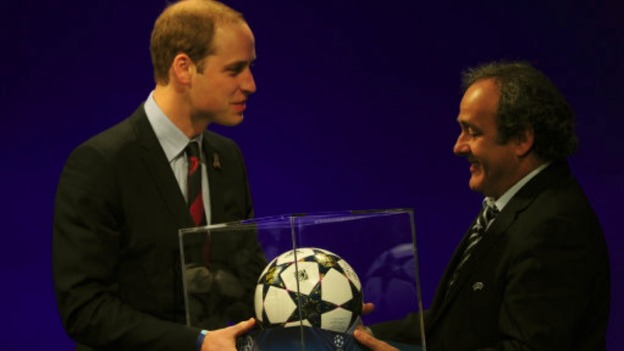 The Duke of Cambridge said London's staging of the Champions League final would inspire a generation through its "excellence" as he welcomed delegates to Uefa's 37th annual congress.
William declared himself "first and foremost" a football fan as he gave the opening speech at the annual conference of European football's governing body.
Tomorrow, Wembley Stadium will host the showpiece final of Europe's premier competition between Germany's two leading teams, Borussia Dortmund and Bayern Munich.
The Duke of Cambridge, who is president of English football's governing body the Football Association (FA), joked about who he thought would win the eagerly anticipated final.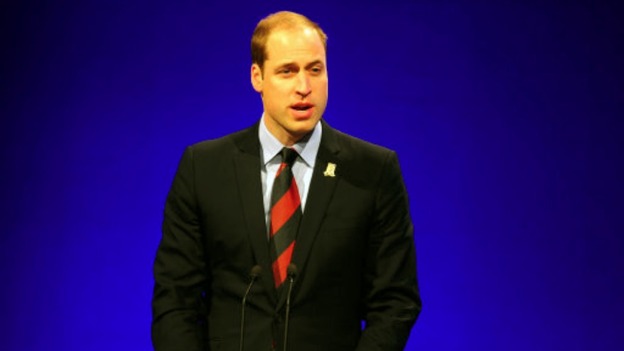 He told delegates: "It is a great honour for us, the English FA, to host not just this prestigious congress, but of course - the real excitement - tomorrow's Champions League final.
My money is on Bayern Munich and two-nil. To host these events during our 150th anniversary year is truly special."
He went onto say: "Events like tomorrow's match are hugely important because they inspire through their excellence.
But what really counts is the work you all do at a grassroots level - investing in facilities; training coaches; and addressing discrimination to make the game open to everyone.
I know some of these issues are on your agenda today, and I welcome Uefa's determination to continue to improve European football for all."