Mo strides out in London
Mo Farah will target his fifth straight victory at the 2013 Bupa London 10,000 road race today.
Bupa 10k - All roads reopened except St James Park roads. Traffic is flowing well for the time of day.
Mo Farah crosses the finish line at the London 10k road race - his fifth consecutive victory.
Advertisement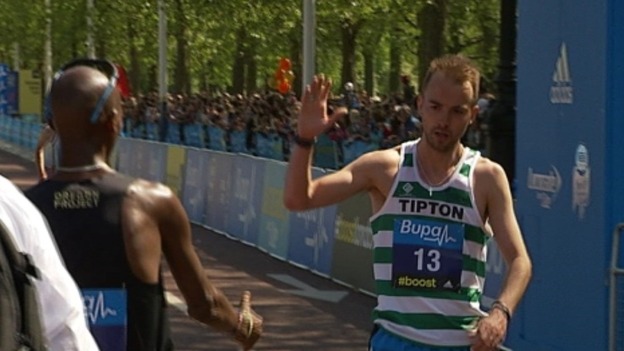 Mo's training partner, Scott Overall, who runs for Blackheath and Bromley came in fifth place.
Another #bupa10k survived! Not a bad time all things considered. Let Mo Farah take over on the home stretch, would be rude not to.
Somehow shaved three minutes off my 10k PB. Also, really well organised. Saw Mo Farah tear past too (he was at 8k, I was at 2).
Finished #london10000 slightly behind Mo Farah. Well, I say "slightly". I was at 2k when he passed me. On his way back.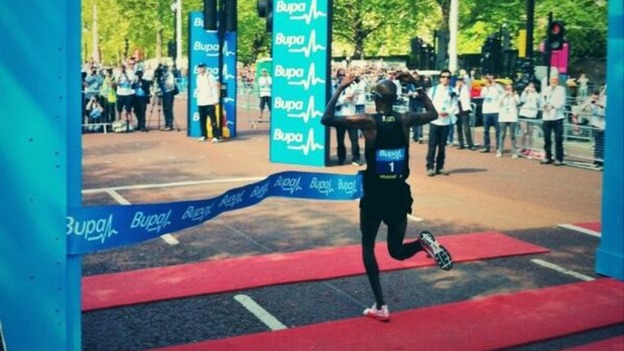 Mo Farah has crossed the finish line of the London ten thousand metre road race, taking his consecutive winning tally to five. He broke the tape in just over 29 minutes.
Advertisement
Delays expected androad closed due to the Bupa 10K race on A3211 Victoria Embankment / Upper ThamesStreet both ways between A302 Bridge Street and A300 Southwark Bridge / QueenStreet Place.
Also affecting A3212 Whitehall both ways between A4 Trafalgar Square / A400 Northumberland Avenue / The Mall and A302 Bridge Street (Parliament Square) and A3214 Great George Street both ways between Birdcage Walk / Horse Guards Road and A302 Parliament Square.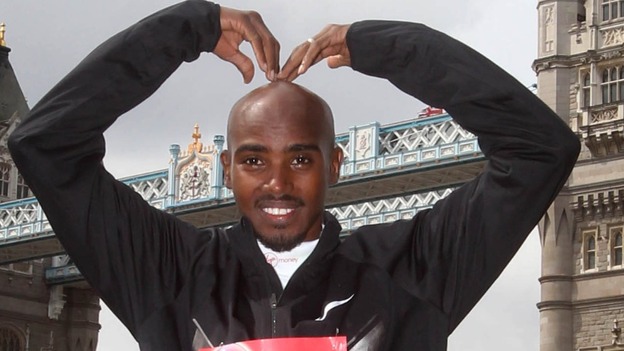 Mo Farah will target his fifth straight victory at the 2013 Bupa London 10,000 road race today.
He heads an elite field containing some of Britains finest distance runners.
The double Olympic champion is a regular at this 10km central London road event since it started in 2008.
His winning time three years ago of 27 minutes 44 seconds remains the mens course record.
Last year he chose to cruise home in a relatively modest 29:21 as he geared up for a glorious summer which climaxed at the Olympic Games last August when he won gold at 5000m and 10,000m.
Back to top