London identity theft hotspot
East Ham in London is the UK's identity fraud hot spot according to new research by the credit checking agency Experian.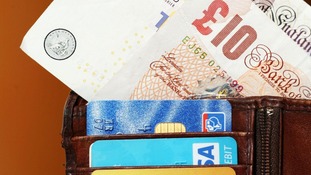 East Ham has been labelled as an 'identity theft hotspot', according to a new report by credit checking agency Experian.
Read the full story
London is still the leading location for first-party fraud, according to a new report by credit checking agency Experian.
First-party fraud is where genuine individuals attempt to change their circumstances or hide adverse financial information to obtain credit which they may not be in a position to afford.
The top ten areas identified per 10,000 adults are:
East Ham - 78
Stratford - 33
Hounslow - 32
Woolwich - 30
Ilford - 28
Walthamstow - 26
Ealing Broadway - 24
Cheapside - 24
Harrow - 22
Croydon -20
Advertisement
East Ham is the top spot for identity fraud in the UK according to new research by the credit-crecking group Experian.
London as a whole experienced 11 attempts at identity fraud per 10,000 adults in 2012.
In East Ham that figure rose to 27 attempts per 10,000 adults.
The company says that cases of identity fraud were also prevalent in;
Romford
Bexleyheath
Woolwich
Cheapside
Stratford
Ilford
Walthamstow
Lewishham
Enfield
The credit checking company Experian says that it is not surprising that identity fraud happens more frequently in London than in any other part of the UK. In East Ham, new research suggests there are seven times the number of attempts at identity theft in comparison to the national average.
It comes as no surprise that the capital remains a target for third-party fraudsters, particularly around densely populated inner-city boroughs where identities are easier to steal.

Clearly, identity theft is not just confined to inner-city areas but is a UK-wide problem and a symptom of tougher economic times, highlighting the need for people everywhere to be increasingly vigilant.
– Nick Mothershaw, Director of Identity and Fraud, Experian
Back to top