Brit Robson to play Wimbledon
Laura Robson returns to action at Wimbledon today as the only British woman left in the singles. Andy Murray sailed through to the third round of Wimbledon yesterday. But the championship is being overshadowed by a row over the playing surface.
France's Paul-Henri Mathieu has called ab early end to a second-round match at Wimbledon today when at 6-3 5-1 behind against Spain's Feliciano Lopez on Court 16 he also retired.
Earlier today, Frenchman Michael Llodra also retired early from injury.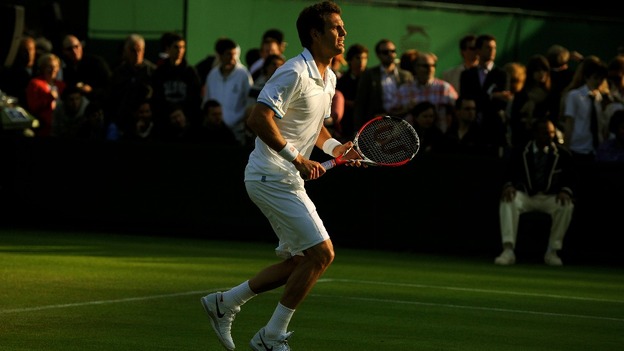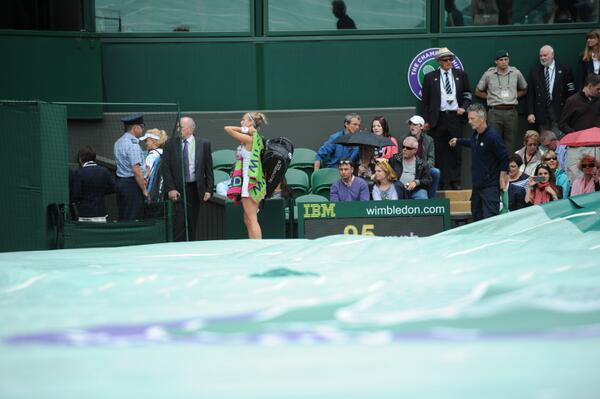 Advertisement
#Serena Williams safely through 6-3 6-2 over Caroline Garcia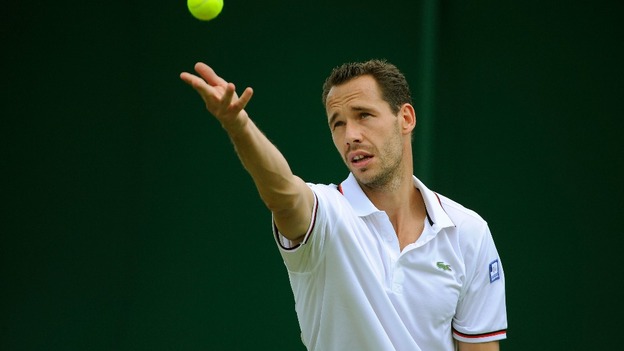 France's Michael Llodra today became the latest player to pull out of Wimbledon due to injury.
The 33-year-old made a strong start to his second-round match against Italian Andreas Seppi by winning the first three games, but the opening set turned around and went to Seppi by a 7-5 margin.
Llodra, feeling ill at ease, called for the trainer at that stage and decided he would go no further in the Court 14 match.
The #Wimbledon grounds are at full capacity & gates are closed. People currently in TheQueue for on-day sales will have to wait many hours.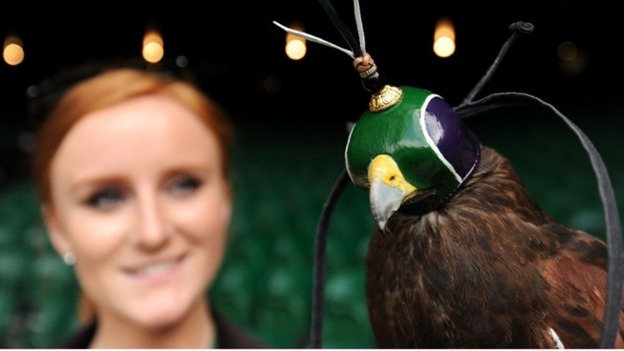 Rufus the Wimbledon hawk hit the headlines last year when he was stolen but he is back hard at work at this year's tournament and even has a new hood in purple and green to match his surroundings.
Advertisement
The Wimbledon courts face their fourth day of action at this year's championships today with the club's Chief Executive insisting they are up to the job. Seven singles players withdrew from competition injured on 'Wounded Wednesday' and complaints were made about the quality of the surface.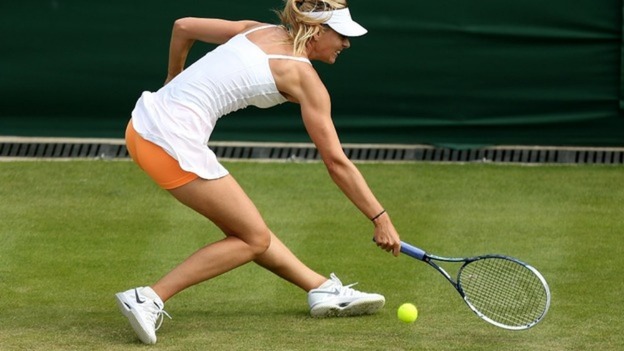 Maria Sharapova did finish her match but suffered a shock loss to Michelle Larcher De Brito after sliding all over Court Two. She also did not deny a lip reader's claim she had called the surface "dangerous".
Chief Executive Richard Lewis said:"The withdrawals have occurred for a variety of reasons, but there have been some suggestion that the court surface is to blame. We have no reason to think this is the case. Many players have complimented us on the very good condition of the courts.
"The court preparation has been to exactly the same meticulous standard as in previous years and it is well known that grass surfaces tend to be more lush at the start of an event".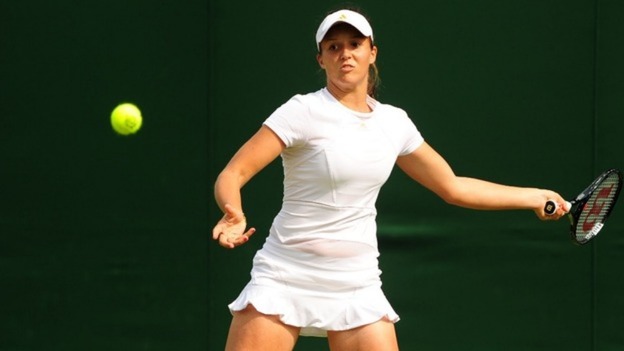 Laura Robson returns to action at Wimbledon today as the only British woman left in the singles grand slam. The 19-year-old will face Columbia's Mariana Duque-Marino, the world number 117, in the fourth match on Court Two.
The tie comes after Robson boosted the morale of the home crowd on Tuesday when she defeated 10th seed Maria Kirilenko to become the only British woman to make the second round.
National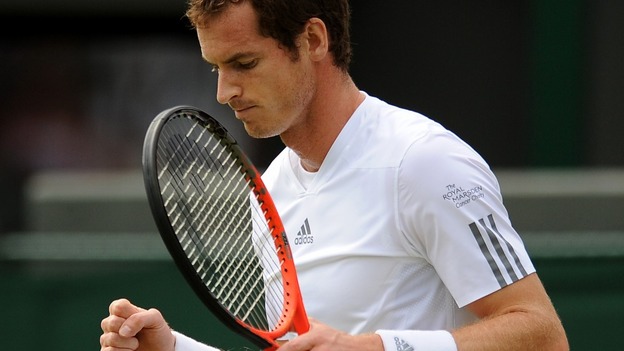 British number one Andy Murray has sailed through to the third round of Wimbledon defeating Lu Yen-hsun 6-3 6-3 7-5.
National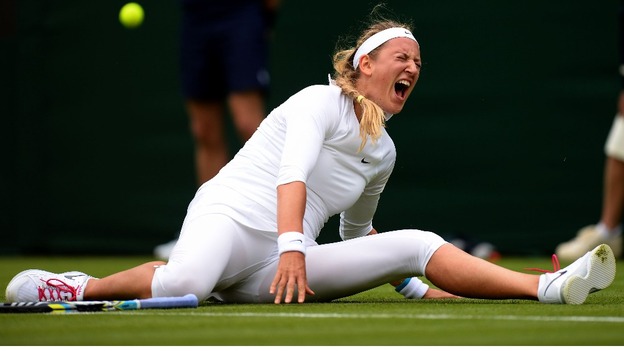 Wimbledon officials insisted their courts had been prepared the same way as in previous years as the grass continued to claim victims.
Seven players had already withdrawn on day three of the tournament when Maria Sharapova slipped during her clash with Michelle Larcher De Brito and went on to lose.
The Russian fell in a similar area to where Caroline Wozniacki had earlier fallen foul, and as she underwent eight minutes of treatment, a spectator was heard to shout "Sort the court out".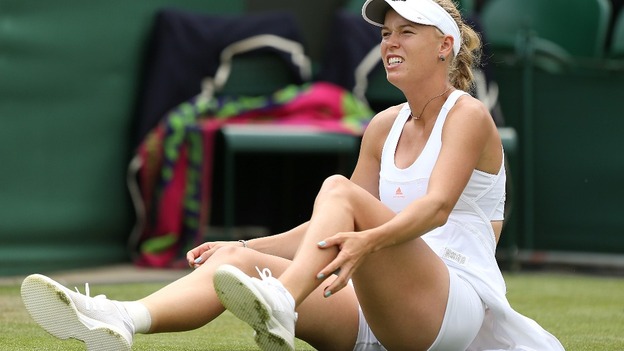 That added to a growing train of thought that the grass of Wimbledon may be a factor in the unusual rush of injuries.
Tournament officials denied that, though, with an All England Club spokesman saying: "There has been no change to the way we prepare the courts."
Former British number one Tim Henman also defended the state of the surface, telling the BBC: "The courts are in the same shape they always have been. It's bizarre how all these injuries are happening this year.
"I'm as interested as everyone else as to why there have been so many injuries as the courts are in fantastic shape."
Victoria Azarenka, the women's second seed, pulled out this morning after hurting her knee in a first-day slip, while Jo-Wilfried Tsonga, the men's sixth seed, called time after three sets of his meeting with Ernests Gulbis because of knee problems.
Steve Darcis (shoulder) had earlier made himself unavailable, while Maran Cilic (knee), John Isner (knee), Radek Stepanek (thigh) and Yaroslava Shvedova (arm) also either quit matches or could not start.
Load more updates
Back to top