Million Pound Streets
Nearly 3,000 streets in London could now be called "Millionaires' Row" - as the average price of a property along them tops £1m.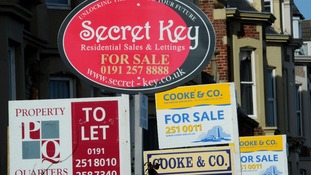 UK property prices are rising faster than at any time since 2010 according to a new survey - but why?
Read the full story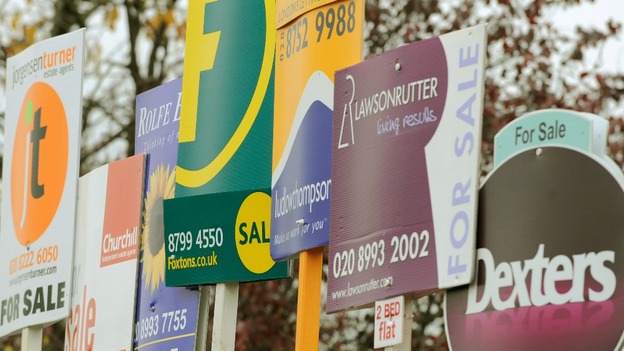 A separate report has found that house prices are rising at the fastest pace in almost three years - largely driven by growth in the London property market.
The Nationwide building society found an average annual increase of 1.9% in June - pushing average UK prices to £168,941 - the strongest year-on-year uplift seen since September 2010.
London has seen the greatest recovery in prices of any region, with prices now standing at a new all-time high at £318,214 on average, 5% above their previous 2007 peak.
By contrast, prices across the UK are still around 9% below their pre-crisis peak.
Advertisement
Lawrence Hall of Zoopla.co.uk said:
"Even lottery winners can only fantasise about owning a home on streets like Kensington Palace Gardens and The Boltons. Property values in these super-prime areas are astronomically high and have risen substantially over the past year. Only the super-wealthy can entertain the notion of living on the most expensive streets and they are paying as much for the address and location as they are for the size and quality of the property. You can find magnificent mansions in other parts of the country for a similar price to even just average properties in areas like Kensington."
Outside central London, Virginia Water in Surrey, is the most expensive area in Britain with an average property value of £1,034,368. No surprise, then, that it's home to the likes of Bruce Forsyth.
Footballer-filled Cobham in Surrey takes second place outside the city with an average property price of £842,806.
Listed by average house price.
1 Kensington Palace Gardens, London W8, £36,066,148
2 The Boltons, London SW10, £23,375,758
3 Grosvenor Crescent, London SW1X, £19,768,963
4 Courtenay Avenue, London N6, £10,750,336
5 Compton Avenue, London N6, £10,006,014
6 Frognal Way, London NW3, £9,513,716
7 Park Place Villas, London W2, £8,980,477
8 Montrose Place, London SW1X, £8,980,468
9 Cottesmore Gardens, London W8, £8,813,429
10 Palace Green, London W8, £8,644,535
Source: Zoopla.co.uk
Areas listed by average house price.
1 W8 (Kensington) £2,326,439
2 SW7 (Knightsbridge) £2,034,706
3 SW3 (Chelsea) £1,822,560

4 SW10 (West Brompton) £1,497,783
5 W11 (Notting Hill) £1,422,262
6 SW1 (Westminster) £1,297,531
7 W1 (West End) £1,294,766
8 SW13 (Barnes) £1,139,476
9 NW3 (Hampstead) £1,125,499
10 SW5 (Earl's Court) £1,098,182
Source: Zoopla.co.uk
Advertisement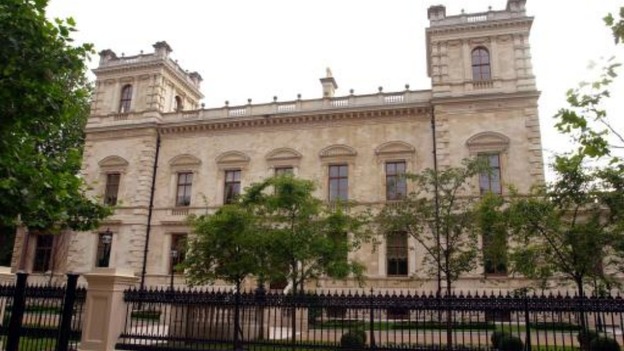 Kensington - which is home to celebrities such as Dustin Hoffman, Rita Ora and the Beckhams - has been named as Britain's most expensive neighbourhood.
The average property now stands at £2,326,439, with floor space the size of an average doormat fetching £3,586.
Kensington Palace Gardens also retains its position as the nation's most expensive street. The average property there will set you back more than £36 million.
The Boltons in SW10, formerly home to Madonna, takes second place on this year's list, with an average house price of £23,375,758, followed closely by Grosvenor Crescent in SW1 where a home costs £19,768,963 on average.
Nearly 3,000 streets in London could now be called "Millionaires' Row" - as the average price of a property along them tops £1m.
According to property website Zoopla.co.uk there are now 2,789 "Million Pound Streets" in the capital - 34% of the national total.
And all of the top 20 most expensive streets in the country can be found in London.
Back to top