Semi final day for Murray
Andy Murray will play Poland's Jerzy Janowicz in the semi finals at Wimbledon today. While Germany's Sabine Lisicki yesterday secured her place in the women's finals and will face Marion Bartoli of France on Saturday.
National
Animals at Blair Drummond Safari Park near Stirling get behind Andy Murray ahead of his semi-final match at Wimbledon.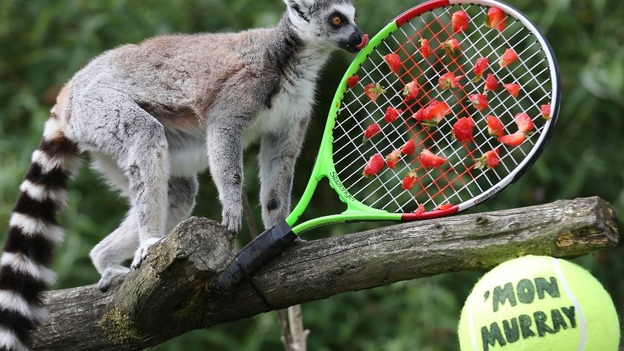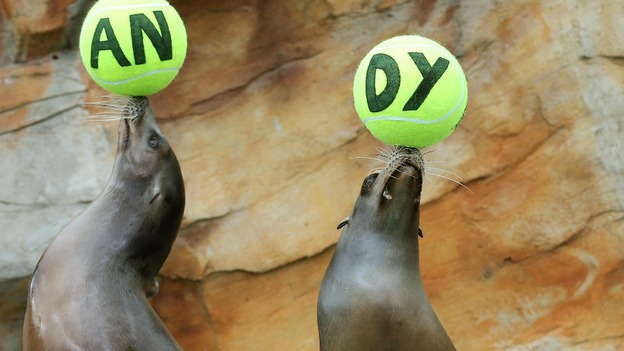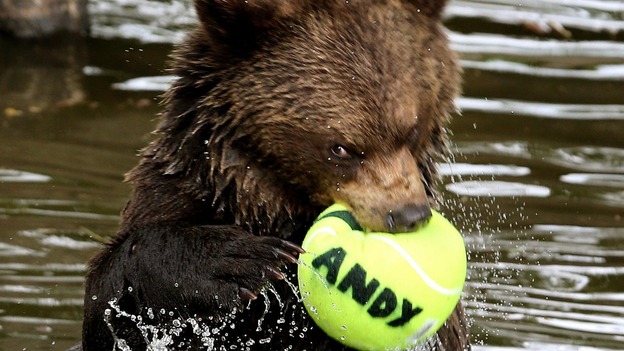 National
Andy Murray was spotted on the practice courts at Wimbledon ahead of his semi-final clash against Jerzy Janowicz as spectators dashed to the hill to grab a good spot to view the action from on the big screen.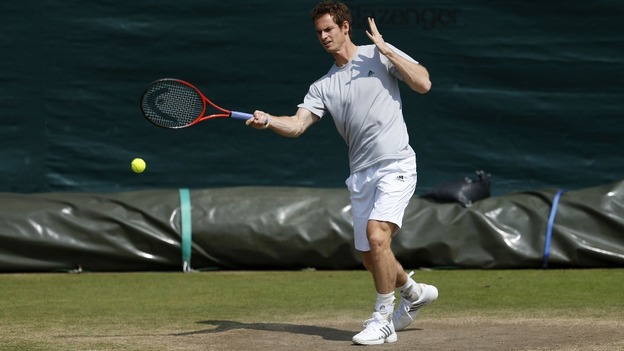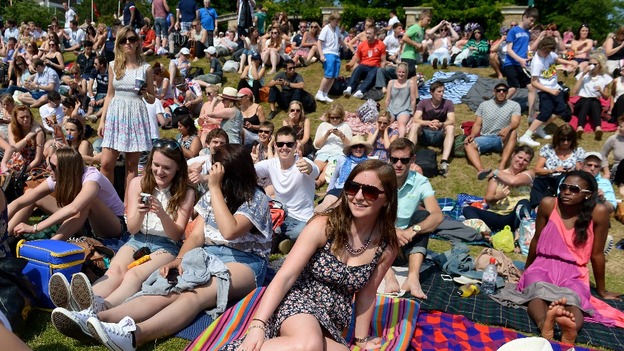 Advertisement
National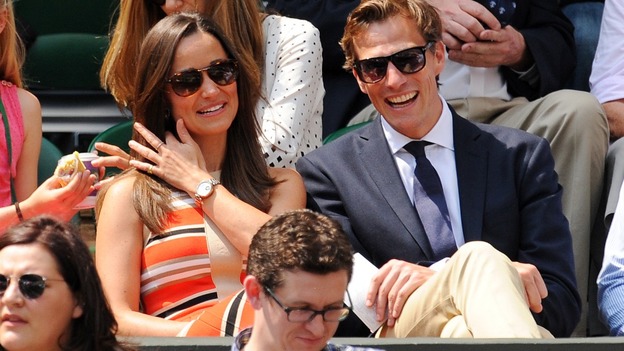 Pippa Middleton and her boyfriend, stockbroker Nico Jackson, watched the action on Centre Court where Andy Murray will bid for a place in the Wimbledon final later.
National
Andy Murray will face Poland's Jerzy Janowicz today at Wimbledon for a place in the men's final.
22-year-old Janowicz is the tournament's 24th seed (Murray is 2nd) and is from Lodz in Poland. The 6ft 8in right-handed player turned professional in 2007.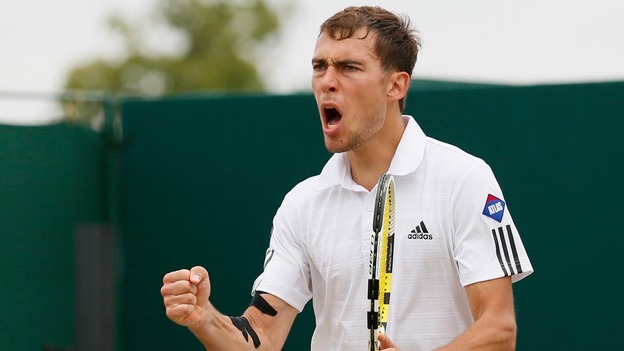 Last year he reached the final of the Paris Masters, defeating five top 20 players along the way, including Andy Murray. He became only the second man to make his way through to a Masters Final as a qualifier, before losing to David Ferrer.
His best singles performance at Wimbledon was last year when he reached the 3rd round. Janowicz, who is coached by former Finnish player Kim Tiilikainen, has served 94 aces at this year's tournament and has been broken four times. His top service speed hit 140mph.
National
Four women will fight it out for their place in the final at Wimbledon today on the tenth day of the competition.
France's Marion Bartoli will face Belgium's Kirsten Flipkens while Germany's Sabine Lisicki goes head-to-head with Agnieszka Radwanska of Poland.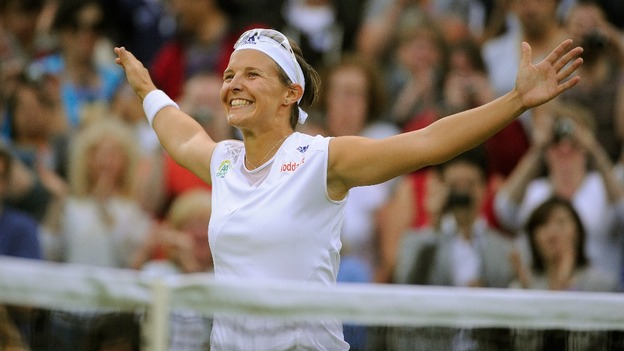 National
Andy Murray has insisted he will not be cowed by Jerzy Janowicz when he steps on to Centre Court today to fight for his place in the Wimbledon final.
Janowicz might be a big guy with a big serve, but I won't be intimidated by him.

If anything, it's more likely that a player's endurance ability is something I'd find it hard to compete against. If you know someone can outlast you, it puts a lot more pressure on the beginning of the match.

If someone just has a big shot then you can try to find ways to take that away from them.
– andy murray writing in his BBC column
Advertisement
National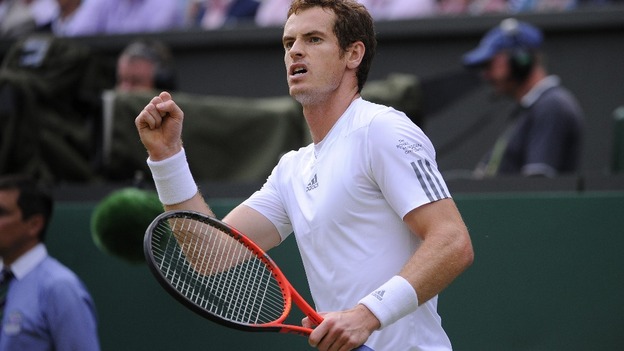 Andy Murray is scheduled to play on Centre Court after Novak Djokovic completes his semi-final against Juan Martin Del Potro.
The first match begins at 1pm and while it is impossible to say how long it will take, Djokovic's quarter-final was over in 2hrs 15.
Profile: Polish giant Jerzy Janowicz, Andy Murray's opponent
National
If Andy Murray wins his semi-final at Wimbledon today he will go on to face either Serbia's Novak Djokovic or Argentina's Juan Martin del Potro in the final.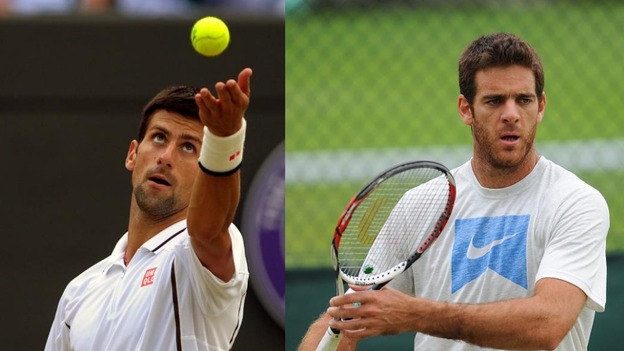 Germany's Sabine Lisicki secured a place in the Wimbledon final after beating Poland's Agnieszka Radwanska 6-4, 2-6, 9-7.
The pair played the longest women's match at Wimbledon 2013 in terms of games played.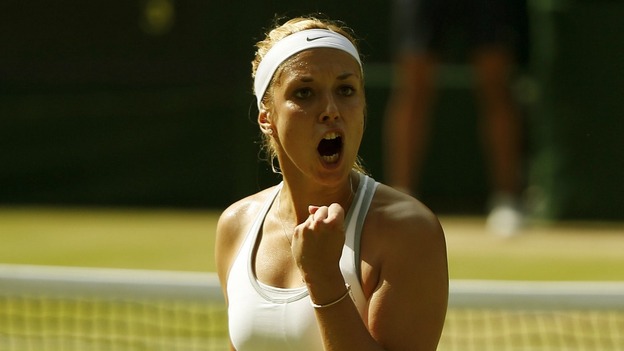 Sir Cliff Richard took a seat in the Royal Box at Wimbledon today to watch French player Marion Bartoli claim her place in the final.
Olympic athletes Paul Radcliffe and Amy Williams also looked on at the match.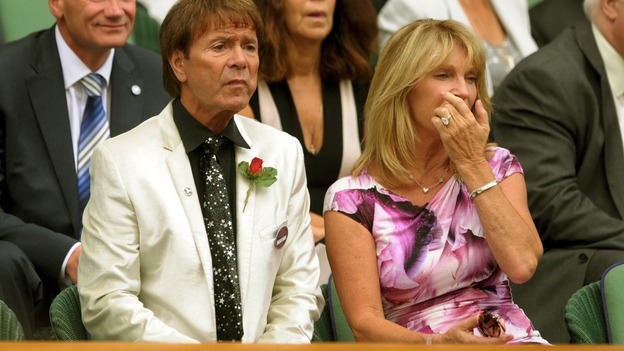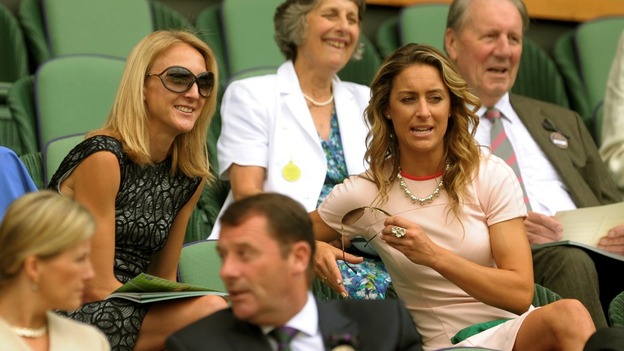 Load more updates
Back to top