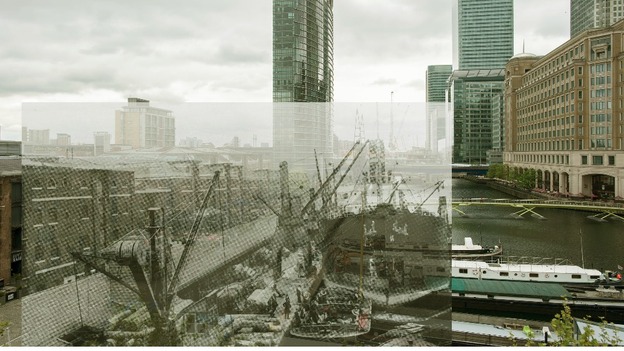 The West India Docks of East London in 1900, with North Quay viewed from the warehouse, which is now the site of Hertsmere Road.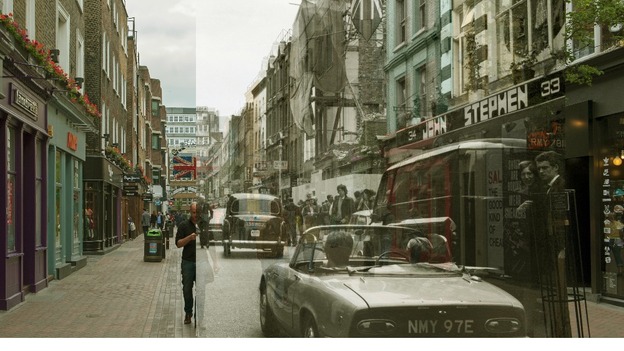 During the 'swinging 60s', Carnaby Street boasted many fashionable boutiques including John Stephen (right).
Stephen opened his first shop in 1963 and went on to ownnine more in Carnaby Street alone. Lord John was owned by Warren and DavidGold, and Lady Jane (left) by Harry Fox.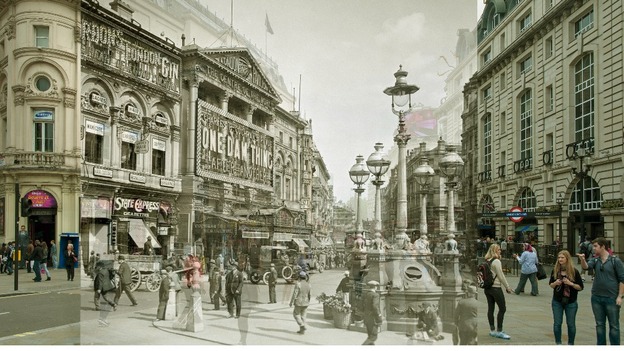 View of Piccadilly Circus. George Davison Reid photographed this view towards Coventry Street from Piccadilly Circus. Beneath him, work was under way to construct the sub-surface station booking hall, escalators and pedestrian subways that were transforming Piccadilly Circus Underground station.
In 1923, an electric billboard was added to the facade of the London Pavilion theatre, to advertise the current performance. The theatre became a cinema seven years after this photo was taken.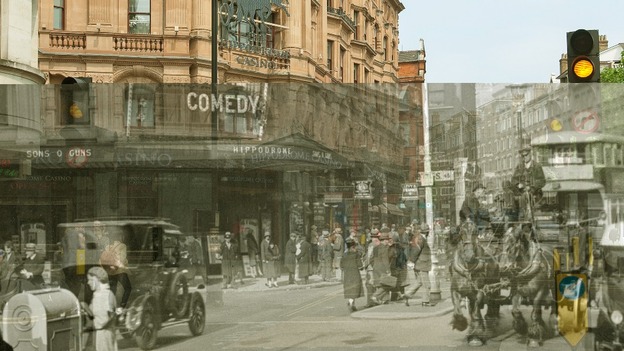 The popular London Hippodrome on Cranbourn Street, originally home to circus and variety, staged spectacular musical comedies and revues. The building had around 1,340 seats.
The performance advertised here in George Davison Reid's photo is for 'Son's O Guns', which opened at the Hippodrome on 26 June 1930.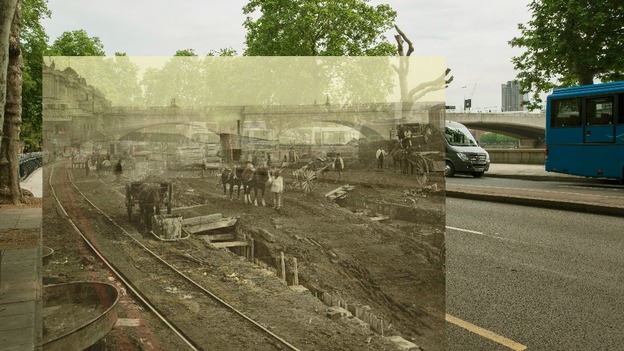 Construction site to the west of Waterloo Bridge and the foot of Savoy Street. The Victoria Embankment and the Metropolitan District Line were constructed simultaneously in 1868.
Part of the series of 64 photographs documenting the construction of the Metropolitan District Railway from Paddington to Blackfriars via Kensington, Westminster and the Victoria Embankment.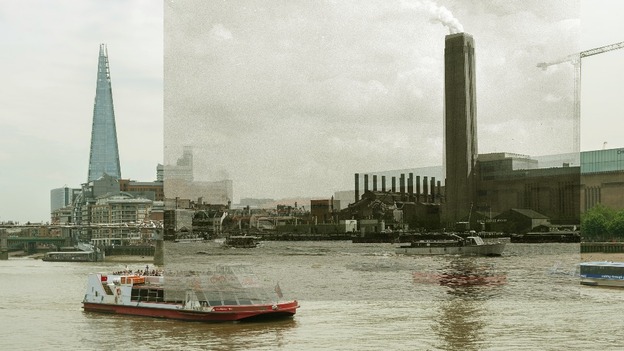 Bankside Power station under construction in 1952. There was much opposition to the building which was designed by Sir Giles Gilbert Scott. The height of the chimney was limited to 200m so that it did not stand taller than the spire of St Paul's cathedral.
Construction was completed in two phases (the Western side can be seen completed in this photograph) and although it started producing energy in late 1952 the building was not completed until 1963.
The power station closed in 1981 and the building has been home to the Tate Modern art gallery since 1995.