Kate and baby 'doing well'
The Duke and Duchess of Cambridge have spent the night in hospital after Kate gave birth to a son yesterday. The baby weighed 8lbs 6oz and was born at 4.24pm.
National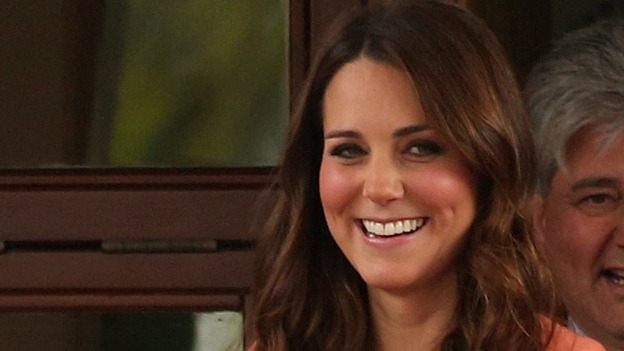 If the Duchess of Cambridge remains in hospital for another night, she will be among the quarter of new mothers who stay in hospital for two days after going into labour.
Data from the Health and Social Care Information Centre show that 23.9% of women stayed in hospital for at least two days after the onset of labour.
Of the 577,143 women who gave birth in England during 2011/12, more than a third of new mothers (37.8%) left hospital the day after their first contraction began - so if Kate leaves tonight, she will fall into this category.
National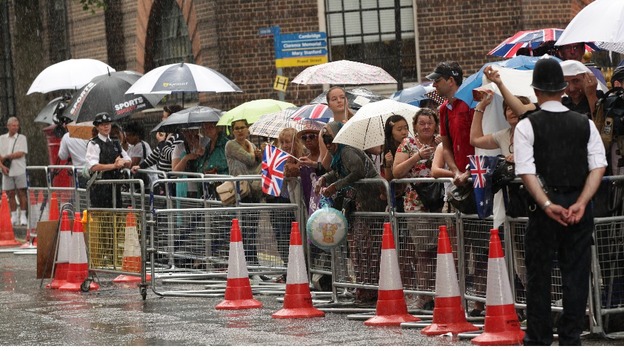 Crowds hoping to catch a glimpse of the Prince of Cambridge when he depart the Lindo Wing of St Mary's Hospital have been forced to take shelter under umbrellas due to the rain.
Advertisement
National
Bookmakers have seen George and James become the favourites for the new prince's name.
George was the favourite with William Hill (5/2) and Paddy Power (6/4), while Ladbrokes had James at 2/1.
Henry, the given name of the Duke's brother Prince Harry, is also in the running, along with Alexander and Louis.
Ladbrokes has Henry at 5/1, the same as it is offering George, after what it said was an "unprecedented amount of bets" in the last 48 hours bringing it in from 50/1.
The public may have to wait to cash in their betting slips. It is not uncommon for royals to take their time naming babies: Queen Elizabeth II and her husband Prince Philip waited for a month in the case of Prince Charles.
National
by Georgina Brewer - Royal Producer
ITV News understands that the Duchess of Cambridge will not leave hospital before 6pm and possibly not until tomorrow morning.
National
A Kensington Palace spokesman has said: "Mother, son and father are all doing well this morning."
National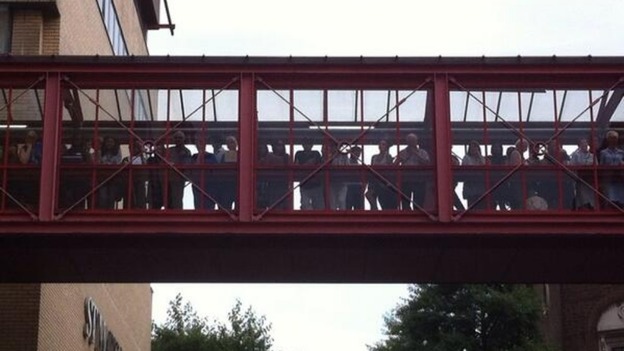 Staff and patients at St Mary's Hospital get a prime view of the steps of the Lindo Wing in preparation for when the Duke and Duchess of Cambridge leave with their newborn son.
Advertisement
National
Both my wife and I are overjoyed at the arrival of my first grandchild. It is an incredibly special moment for William and Catherine and we are so thrilled for them on the birth of their baby boy.

Grandparenthood is a unique moment in anyone's life, as countless kind people have told me in recent months, so I am enormously proud and happy to be a grandfather for the first time and we are eagerly looking forward to seeing the baby in the near future.
– The Prince of Wales
National
New grandparents the Prince of Wales and Duchess of Cornwall were met by cheering crowds of well-wishers during a visit to East Yorkshire today.
According to Clarence House, the Prince said he was "thrilled" by the royal baby's arrival.
The Prince of Wales, just now in Bugthorpe: "I'm thrilled and very excited" #RoyalBabyBoy
National
The Changing of the Guard music at Buckingham Palace today will include Congratulations and the Royal Salute after the Prince of Cambridge was born yesterday.
Today's Changing the Guard music at #BuckinghamPalace will include 'Congratulations' 'Royal Salute' and 'The Duke of Cambridge March'
National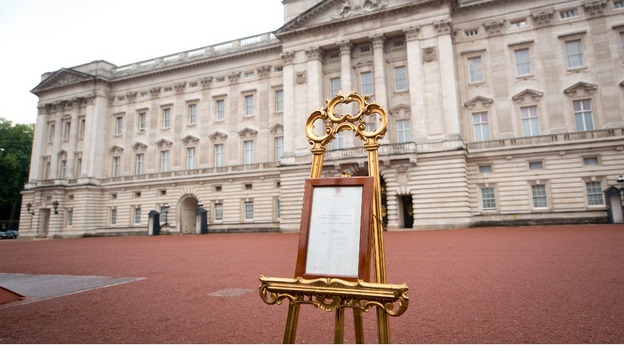 Those still wanting to see the ornate easel holding the framed A4 statement confirming the birth of the new Prince of Cambridge on the forecourt of Buckingham Palace only have a few hours left to do so.
A Buckingham Palace official said it will be on show for around 24 hours after confirmation of the birth, meaning it is unlikely to be there much after 8pm today.
Load more updates
Back to top