Gatwick sets out runway plan
Plans for a second runway at Gatwick have been put forward by airport bosses.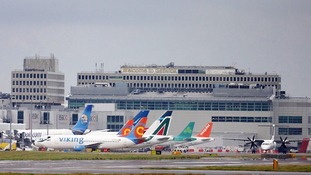 Plans for a second runway at Gatwick costing £5-9 billion were put forward by bosses of the West Sussex airport today.
Read the full story
Meridian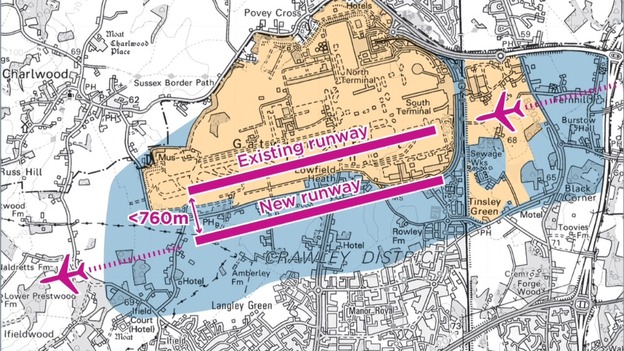 Controversial plans for a second runway at Gatwick have today been formally proposed by the airport sparking anger in villages in the surrounding area. Gatwick says it could be built for around £9bn and open by 2025. Three options have been put forward.
Local people have campaigned for years against further expansion on the grounds of noise. But local business say it would be a massive boost for the local economy and jobs.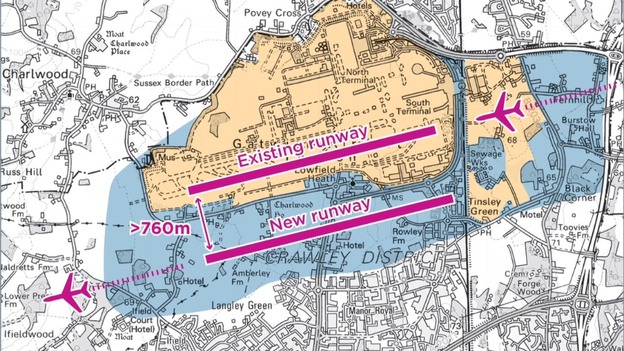 It has also emerged many thousands more people would suffer noise. The airport say today around 3,300 suffer and that is set to rise to hit almost 12,000 local people. Passenger numbers could rise from 34 million today to 87 million in the 2040s.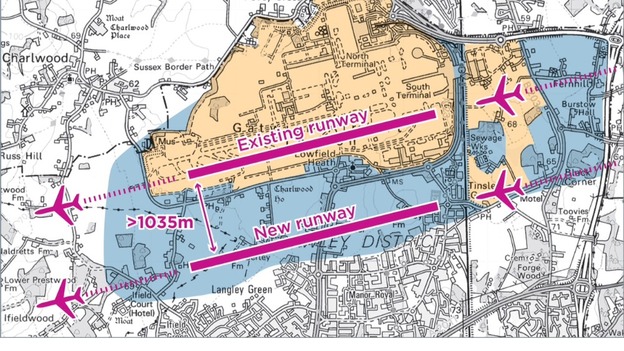 Advertisement
Meridian
A second runway at Gatwick could open by 2025 and cost up to £9bn the airport has announced.The full details are being made public for the first time now and the airport suggest the runways could be built to the south of the airport.
The airport is announcing its evidence to the Government Commission looking into the expansion of our airports.
Meridian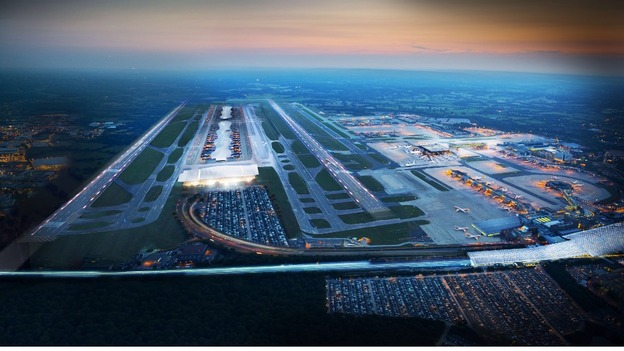 Gatwick Airport has released an artist's impression of how a second runway at the site might look.
The airport has submitted a proposal for a second runway – positioned to the south of the current site to the Airports Commission.
It said it had provided "a robust and compelling case" for why the next runway should be built there, and added, it is the "most affordable, sustainable and deliverable solution for London and for the UK".
Back to top