Chase Farm A&E rated poorly
Chase Farm's Accident and Emergency Department has been rated poorly by patients in a new NHS survey. It was the only A&E in the country to get a negative score - meaning patients are unlikely to recommend it to their friends and family.
What do you make of your local hospital? Can you rate it like a hotel?
Well today the government published the first patient ratings of wards and A&E departments in England.
The only casualty unit which got a minus score was Chase Farm Hospital in Barnet, which is set to close. Our Political Correspondent Simon Harris has the full story.
Tim Kelsey, NHS England's national director for patients and information, said:
"From this first publication, we can see a significant and real variation in the quality of customer service across the NHS. There are home truths here and everyone will expect those trusts who have large numbers of their patients choosing not to recommend their services to respond as quickly as possible"It is important, however, this early data is treated carefully. Low response rates can have a dramatically disproportionate impact on scores.
"As more and more patients respond, the data will become more and more robust. Just as important is the additional information given around the chosen score, as this can identify the care, the staff, the processes that make a real difference to patients."
Advertisement
Katherine Murphy, chief executive of the Patients Association, said:
"It is so complicated and confusing to navigate from a patients point of view. I'm not sure how it's going to help."No one wants to be ill - or indeed in hospital - so asking people to recommend a hospital is not like asking someone to recommend a hotel.
"Asking that question is not going to address some of the failures that there are in the NHS. This could really be seen as a smoke screen to cover some of the more fundamental issues that need to be addressed - like the issue around poor care that so many elderly people experience on a daily basis."I think that it could be quite misleading from a patient's point of view."
She also said that patients might not give honest answers for fear of "retribution":
"If you had a nurse looking after you for a week and you were likely to need the services of the hospital again in the future you're not going to put down anything but a favourable response and that's why it is misleading."
The new NHS "Friends and Family" rating, which was designed to shine the spotlight on poor care in hospitals, has been slammed as "misleading" by the Patients Association.
The charity said that the results - published for the first time today - were "confusing to navigate" - with the overall ratings not always clearly related to the individual survey results.
Nine in every 10 patients who attended the hospital with the "worst" A&E department in the country would recommend that their friends and family should seek treatment at the hospital.
Chase Farm Hospital in north London was the only accident and emergency ward in England to receive a "negative" score.
But of the 516 of patients who were asked whether or not they would recommend the hospital, 295 said they were "extremely likely" and 167 said they would be "likely" to encourage their loved ones to seek treatment there - a total of 89.5%.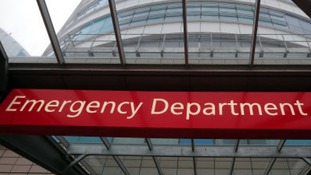 NHS England has published the results of a nationwide survey of patients, which is being described as "Tripadvisor for the NHS".
Read the full story
National
Advertisement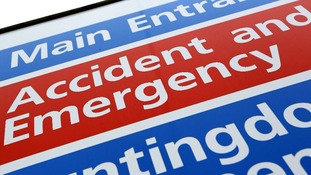 With a fanfare and a tweet from Number 10, the curtain rises on the NHS Friends and Family rating system but what do the results mean?
Read the full story
Nationwide, only 36 hospital wards (out of a total of 4,500) got negative ratings - meaning that patients would not recommend them to their friends or family.
Seven of them were in London.
Dr Tim Peachey, Interim Chief Executive Director for Barnet and Chase Farm Hospitals NHS Trust said:
These initial results from the Friends and Family test signal a huge step towards greater transparency in the NHS, which we believe is a key factor in improving patient experience. Like many other trusts in London we have received useful feedback which we will use to make positive changes at ward-level right up to hospital-level.
A spokesman for Barnet and Chase Farm Hospitals NHS Trust said:
The Trust has been actively promoting the Family and Friends Test. We note with some concern the initial feedback received from patients, visitors and carers following the implementation of the national Friends and Family Test. We understand that our response rate is lower than expected and that alot of the feedback– particularly with regard to waiting times is disappointing.

We are working with ward leaders and heads of department to ensure that all staff are more aware of the importance of this feedback and that all eligible patients are encouraged to fill it in.
We have implemented an additional way of obtaining the feedback from patients by text message after they have left the hospital, which may be more convenient for them and also gives them time to fully reflect on their experience of treatment before they provide the answers.
Load more updates
Back to top